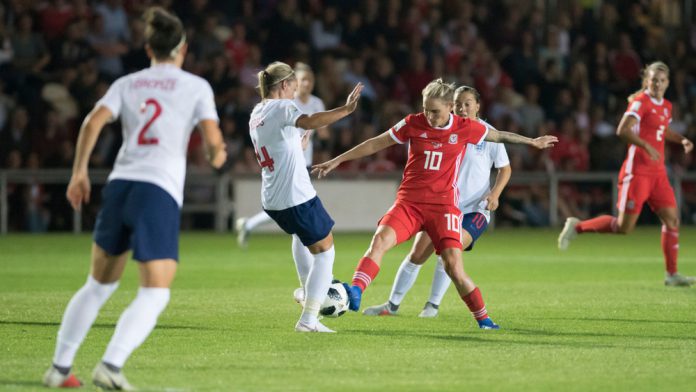 England's agonising World Cup semi-final defeat at the hands of the USA last night recorded a peak audience of more than 11.7 million, a record for the women's game.  
Further emphasising the momentum of women's football, the dramatic tie was also the most watched television event of the year so far, drawing a significantly wider audience than the Cricket World Cup and the under 21 European Championships. 
The average audience for the game was 10.3 million, although these figures don't take into account those that viewed the game digitally. 
Despite a valiant effort, England came up just short in the game and subsequently failed to make the final, however the campaign has served to accelerate the growth of the game in England. 
Speaking prior to the tournament, TalkSport's Faye Carruthers highlighted that a successful tournament for Phil Neville's side would be huge in terms of the growth of the game. 
She added: "The Lionesses finished third in the 2015 World Cup which generated lots of interest, but because it was in Canada, there wasn't the same amount of support as there will be with the tournament in France.  
"The hype surrounding this year's tournament is huge and with Nike creating bespoke kits for the squad, a number of player led sponsorship drives with Lucazade and Svarovski as well as Barclays becoming the headline sponsor for the WSL next year, the popularity and sponsorship opportunities are only going to grow."
Furthermore, the popularity of the World Cup is likely to have a positive impact on the value of media rights within women's football for the upcoming season, specifically in the Women's Super League, with Manchester United making its debut in the division this season. 
The opening round of the WSL takes place on the weekend commencing the seventh of September, with FA Cup winners, Manchester City hosting newly promoted rivals United in the pick of the ties.