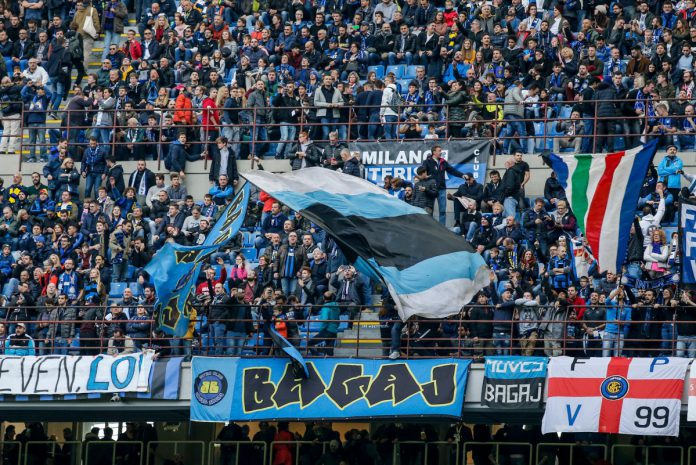 Serie A side, Inter Milan has announced a new multi-year deal with Lenovo, to become the club's Global Technology Partner.
As part of the deal, Lenovo will supply the former European champions with smarter technology including Lenovo servers, storage, software-defined solutions, as well as PCs, laptops and tablets, to manage the large amount of data generated by the Club's interaction with fans.
It also aims to provide Inter with the opportunity to digitise and store historical archives and current documents for easier data access by fans whenever and wherever they desire.
Gianfranco Lanci, Corporate President and Chief Operating Officer of Lenovo commented on the deal: "Sharing the core values of high performance, innovation, diversity and inclusion, it was natural for Lenovo and FC Internazionale Milano to enter into a partnership.
"Inter's century-long history, prestigious record of honors and wins, and focus on shared values makes the club an ideal partner for Lenovo. With the smarter technology across our wide breadth of offerings, we can help Inter to engage with fans and enthusiasts as well as offer them an even greater experience when accessing information and entertainment."
The new deal acts as an affirmation of Inter's continued corporate capabilities, as one of European football's most sought after teams, with the Nerazzurri finishing fourth last season and qualifying for the UEFA Champions League for the second consecutive campaign.
Enjoying the benefits of being a club sponsor, Lenovo will feature on the club's training wear for the pre-seasonal training camp, followed by a summer tour in Singapore and China.
FC Internazionale Milano Corporate CEO Alessandro Antonello added: "We are pleased that one of the world's top technology brands has chosen to enter the global football industry with Internazionale. Thanks to Lenovo's first-rate technological expertise, this partnership will fuel innovation and the pursuit of high performance in this new era at Inter."