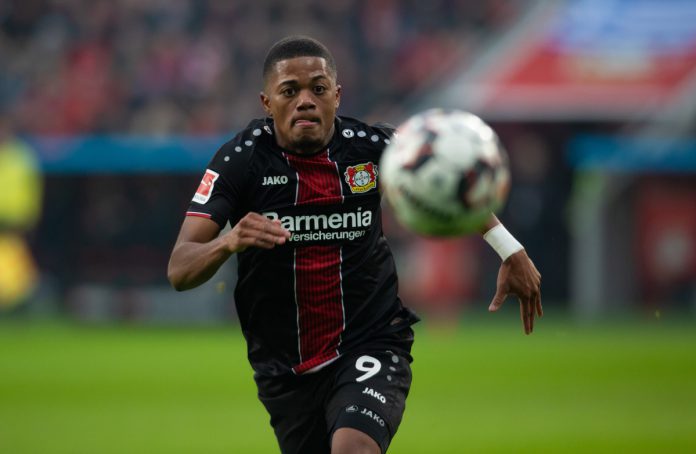 Bundesliga outfit Bayer 04 Leverkusen has announced a four year extension with Barmenia Versicherungen to continue as the club's sponsor. 
Barmenia, a German insurance company, has been the main and kit sponsors of the Champions League club since 2016, and will now continue to be associated with the German giants until the newly agreed upon date of June 30th 2024. 
Fernando Carro, chairman of the board at Leverkusen, commented: "We are very proud of this partnership, which is marked by professionalism and shared commitment. There is a high degree of mutual estimation between the management at Barmenia and us. The now long-term cooperation demonstrates this affinity and the motivation to develop our partnership at a high level over the coming years."
The extension follows on from a successful Bundesliga campaign last season which saw the club finish fourth, securing Champions League football in the process for the first time since 2016. This inclusion in UEFA's premier club competition will see Leverkusen take part in more competitive matches which in turn benefits the club's sponsors.
Along with the exclusive rights to brand its logo on the front of Bayer 04's jersey, the sponsorship agreement also grants Barmenia activation rights surrounding fan engagement and digital media, as well as access to an advertising presence around the club's stadium, BayArena, on matchdays.
Frank Lamsfuß, Barmenia's marketing and sales director, laid out his future objectives regarding the partnership: "We have successfully positioned ourselves as partners of Bayer 04 and have been able to significantly increase the perception of our brand. With the long-term continuation of this relationship we want to further strengthen this base and further exploit our market potential. The whole Barmenia team is looking forward to the forthcoming years with Bayer 04." 
Although financial details are yet to be released, industry outlet Sponsors.de has reported that the terms surrounding the extensions are suspected to be similar to the original 2016 contract which was valued at around €6million a year.