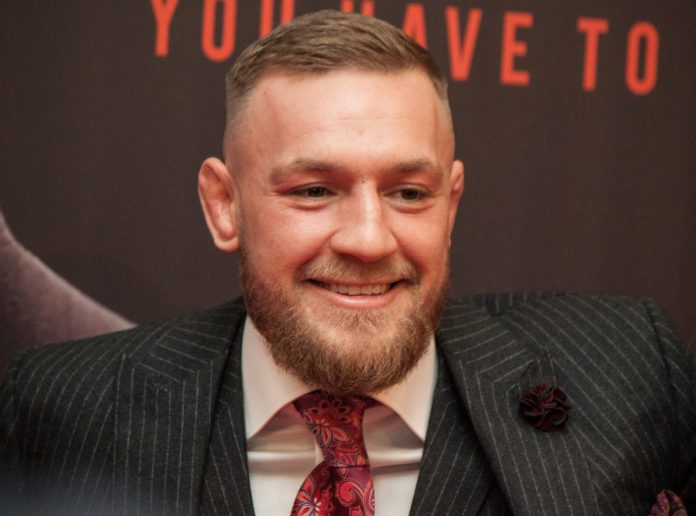 Conor McGregor is the only athlete that isn't from football to be ranked amongst the top seven sports stars in terms of social media interaction, according to research from Hookit in collaboration with Forbes.
Inevitably the list was topped by Juventus star, Cristiano Ronaldo who was followed by Lionel Messi. PSG's attacking duo of Kylian Mbappe and Neymar then made an appearance on the list, just topping McGregor. The former lightweight and featherweight UFC champion was closely followed by Champions League winner Mohamed Salah and Paulo Dybala.
McGregor is one of the more active athletes on social media, utilising platforms to not only call out a plethora of combat sports stars, but also to promote his Irish whiskey, Proper Twelve.
Despite announcing his retirement on Twitter in March of this year, McGregor has teased his return, with UFC boss Dana White previously underlining his belief that the Irishman will return either late this year or early in 2020.
McGregor's last two foes, Khabib Nurmagomedov and Floyd Mayweather, join the Irishman in the top five combat sports athletes on social media, with boxers Canelo Alvarez and Anthony Joshua also making up the list.
Nurmagomedov returns to action at UFC 242 when he unifies his lightweight title against interim champion, Dustin Poirier. Should the Russian come through this contest, many are predicting a potential rematch against McGregor would break all previous UFC records.
The analysis also revealed that the resurgence of Tiger Woods on the course led to the American golfer enjoying an invigorated spell in terms of social media interactions. Woods was the most popular golfer on the list, recording more than double the interactions of Rory McIlroy. 
When it comes to US sports, despite not making the play offs this season, Los Angeles Lakers star LeBron James maintained his status as far and away the NBA's most engaging social star. Nonetheless, emerging Greek athlete Giannis Antetokounmpo recorded significantly more follower growth than any other players in the top five, with 39.6%.