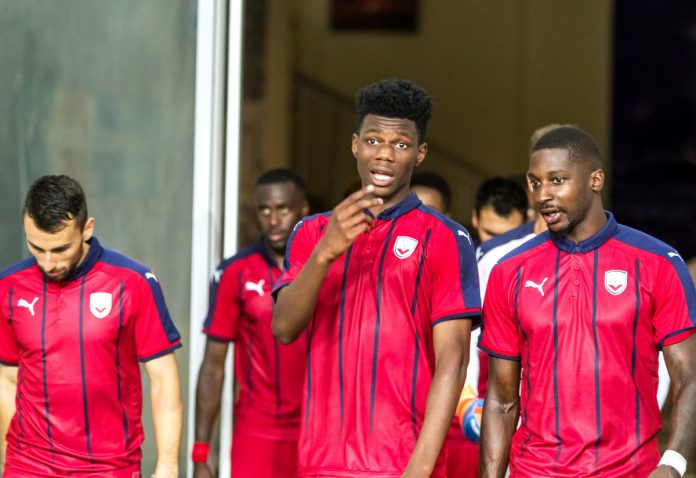 French Ligue 1 side, Girondins de Bordeaux has unveiled a new partnership with online sports betting operator, Betclic Everest Group. 
The two year partnership will see the Betclic branding appear on the lower back of the players' shirts, as Bordeaux embarks on another campaign in Ligue 1 this season.
The Bordeaux-based operator, will also be working with the club to run a series of promotional events for fans, as well as creating customised digital services.
Betclic Chief Executive Nicolas Béraud commented on the new partnership: "Settled in Bordeaux for over a year, it was natural for Betclic to get closer to the Girondins de Bordeaux.
"We are proud to support the new project and the new dynamics of the club.
"We share the desire to offer our audiences the best possible experience and we hope to delight the fans of Girondins by offering unseen content and the most comprehensive bets for the club's matches."
Frédéric Longuépée, Chief Executive of Girondins de Bordeaux, added: "We are delighted to be able to partner with Betclic, leader of its online sports betting market, who shares with us the audacity the taste for the challenge and the innovation.
"Sharing the same desire to live the passion of football, we are eager, my staff and myself, to open with Betclic this new chapter of our long history."
The French club are also on the brink of confirming the marquee signing of Arsenal centre back, Laurent Koscielny, in a deal worth around £7.5m.