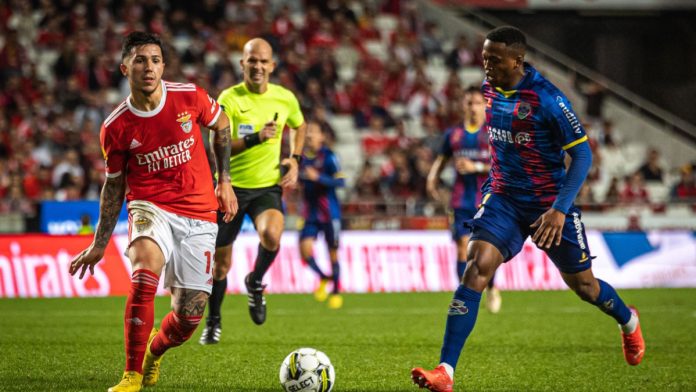 Liga Portugal has announced that sports betting firm Betclic is now the official title sponsor of the Portuguese top-flight football competition as Bwin moves out of the league.
Brokered by international sports agency IMG, the four-year deal gives Betclic full naming rights to the Primeira Liga – now known as 'Liga Portugal Betclic' until the end of the 2026/27 season. 
Additionally, France-based Betclic will also be given premium branding rights, IP and content creation opportunities, utilising all of Liga Portugal's digital channels as well as the Liga Foundation to raise more awareness around safe sports betting.
Pedro Proença, President of Liga Portugal, commented: "Brands like Betclic share our vision and, above all, our ambition for the growth of Portuguese professional football. We are proud that our top league will be called 'Liga Portugal Betclic' this season."
Betclic comes in just as Bwin announces an early exit from its title sponsorship agreement with the league, leaving the initial five-season agreement brokered in April 2021 after just two campaigns.
Ricardo Domingues, Head of International Markets at Betclic, added: "We believe that the combination of the potential of both parties, aligned with a common desire to develop the competition and reinforce our values, are factors that bring us closer together."