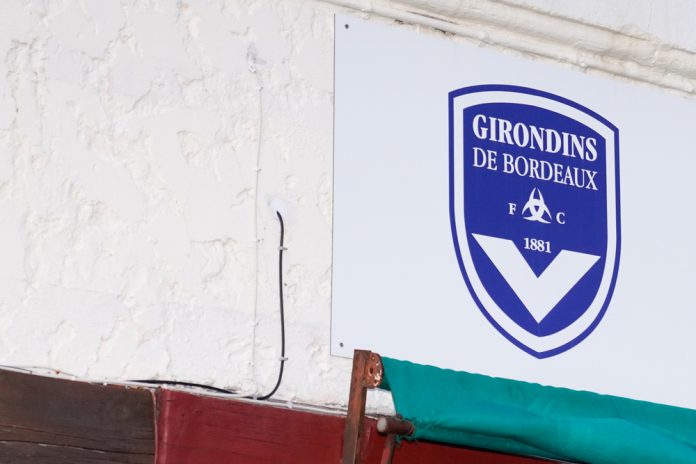 Ligue 1 club Girondins de Bordeaux has had its main shirt sponsorship deal suspended after Bistro Régent activated a clause allowing the decision in case there was a proven health crisis. 
With french football suspended indefinitely, many club sponsors have reached a dilemma when it comes to deciding if the brands should continue paying for the deal, despite no football being played.
Bistro Régent owner Marc Vanhove, who spoke to L'Équipe stated: "For the moment, it costs me €1.4m in deadweight loss.
"Don't ask me why I put it, I didn't do it on purpose. In any case, I'll be the one to decide. And if at some point I have to make a choice, I will obviously favour the good performance of my Bistro Régent. Everything will depend on the resumption of activity. IF we lose 40% of turnover for six months."
The restaurant has become one of the first major sponsors to announce it has suspended its deal until the season resumes, highlighting the financial implication COVID-19 is having on the football landscape.

Vanhove firmly stood by his decision to suspend the deal, stating that his business' finances come first, especially considering France is currently in lockdown which compromises his firm. Moreover, the owner believes that football players should also play their part in supporting the club and that it shouldn't be left to sponsors
He added: "If the players are not able to save their sport, it is because they have nothing in the decanter."
The news marks worrying times for Ligue 1 clubs as Samsic, the main shirt sponsor of Stade Rennais, is also considering its payment options should the league season not be concluded.

Insider Insight: Bistro Régent's decision, while understandable, has highlighted that with campaigns being suspended, it can severely impact clubs in terms of sponsorship deals. As the footballing calendar continues to be postponed, then it could cause huge financial repercussions for sides who heavily rely on brand partnerships.