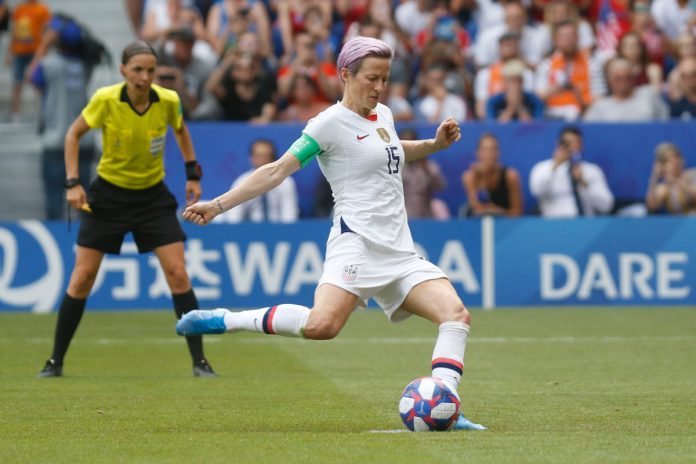 ESPN has secured the worldwide rights to broadcast the regular season matches of the National Women's Soccer League (NWSL).
The broadcaster already holds the rights to the league nationally, with this new announcement allowing ESPN to stream upcoming fixtures across both its linear and digital platforms. 
NWSL President, Amanda Duffy, commented on the added potential outreach that the deal grants the women's league: "This is an important step for NWSL to strengthen the league's reach through ESPN's international network.
Our partnership with ESPN has already brought NWSL's world-class competition into more homes and to more fans here in the United States. Expanding the network's distribution internationally will continue to elevate the profile and visibility of NWSL around the world."
ESPN's international coverage continues on Wednesday when the Chicago Red Stars host Orlando Pride and Washington Spirit takes on Utah Royals.
Scott Guglielmino, Senior Vice President, Programming and Acquisitions, ESPN commented on the deal: "The National Women's Soccer League is home to many of the world's top female players, and as a brand, ESPN leads the way in delivering world-class soccer content to fans around the world. We are thrilled to be able to leverage ESPN's global reach to bring NWSL's regular season and playoff matches to soccer audiences worldwide."
With the Women's World Cup having garnered so much attention and support worldwide, this latest ESPN deal means that global fans will now be able to more freely support the likes of World Cup winning captain Megan Rapinoe and Carli Lloyd.