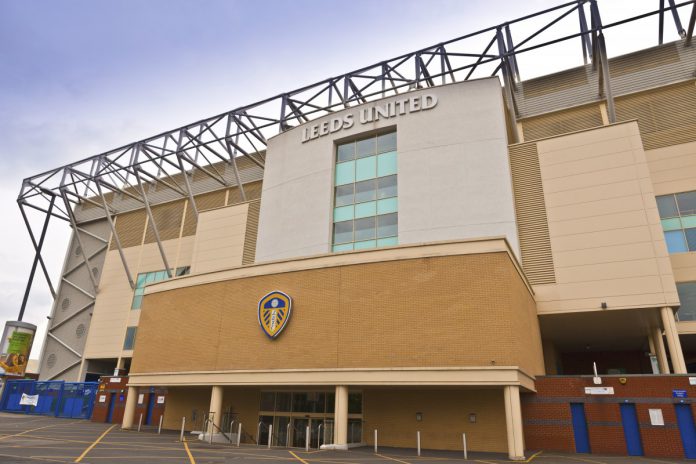 Leeds United FC has confirmed the club will be standing by Jordan Stevens after the midfielder was issued with a six week suspension from football for breaching betting rules. 
The 19-year old was also handed a £1,200 fine, after he admitted a misconduct charge, following an allegation that the player placed 59 bets on football matches between 6 August 2018 and 27 May 2019.
Leeds United stated that the club will support the player, underlining a belief that the punishment, which restricts Stevens from even taking part in training, is too severe for such a young player and branded it 'disproportionate'. 
The club's chief executive Angus Kinnear issued the following statement on the club's website: "Whilst we fully recognise the importance of the FA's role in protecting the integrity of the game, we are hugely disappointed in the FA's choice of sanction.
"To prevent a young footballer from taking part in any football activities at such a critical period of his career is a disproportionate punishment following a foolish mistake from a young player.
"We are particularly disappointed that the sanction was determined by two former professional footballers who we hoped would have had a better understanding of the impact of their decision."
Despite outlining that the stakes of the bets in question were modest, the severity of the midfielder's case was increased by five bets that were placed on games involving his own club, two of which were both teams to score and the other three were on Leeds to win. 
EPIC Risk Management works in collaboration with the EFL, providing problem gambling education to players in English football, the group's CEO Paul Buck praised the decision of the Championship club in supporting Stevens. 
"We are glad that Leeds United have pledged to support the player at a time when he really needs it and made that clear and public."
Speaking to InsiderSport, Buck added: "This further highlights the importance of effective, impactful education for these young athletes so as to allow them to make better informed choices.
"Jordan has clearly made an error in judgement, and it sounds like he has been dealing with a number of the issues that represent key drivers behind professional athletes facing 5x greater risk of developing problematic gambling habits; homesickness, boredom, anxiety, difficulties integrating into a new environment. 
"EPIC absolutely supports the importance of protecting the integrity of the sport, and have included the subject of betting integrity as part of the Year 2 EFL Gambling Education and Awareness sessions, delivered to all 1st team playing squads and management teams throughout the English Football League."
Paul Buck will be addressing a range of issues related to responsible gambling when he speaks at the inaugural Safer Gambling Forum, which takes place at next week's CasinoBeats Summit. To find out more about the event, click here.