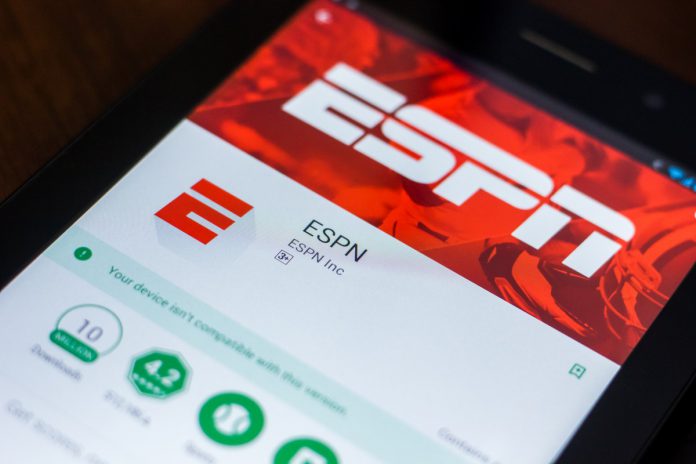 Leading US sports network, ESPN has seen viewing figures increase throughout last weekend, following "monster" College Football audiences and record-breaking US Open viewership.
It led to the broadcaster hitting 72 million viewers across ESPN and ABC during a 48-hour stretch over the weekend.
ABC's Saturday telecasts of LSU at Texas and Texas A&M at Clemson generated two of the network's most-watched September college football games in recent history and elevated the it to its most watched Saturday college football slate in over two years.
On the same day, ESPN televised its most-viewed US Open Women's Championship and then followed that up on Sunday with its most-watched US Open Men's Championship in four years.
Also during the period, more than 14.3 million fans utilised the ESPN App, marking a two-day record for the product. The app kept everyone tuned into live streaming events and connected to every storyline throughout the sports world, as 11.8 million fans utilised the platform on Saturday followed by 10.8 million fans on Sunday, the two best individual days in the app's history.
With two full weeks of college football action completed, ESPN said it is up 41% year-over-year (30 games). It added that every ESPN Nielsen-rated network is up across the board. College GameDay Built by The Home Depot is up 2% year-over-year, averaging 1,940,000 viewers per show. Meanwhile, among individual games, ESPN and ABC have each aired the top six games across all networks.