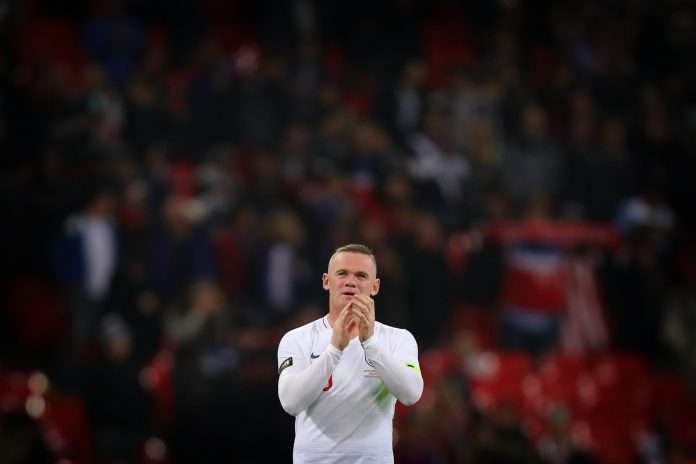 Wayne Rooney has urged for better support to be given to men experiencing mental health issues as the former England international visited Derby County's 'Team Talk' members. 
'Team Talk' is a men's mental health initiative started by the Derby County Community Trust (DCCT) which aims to get men experiencing mental health issues to talk about their state of mind in a relaxed environment during weekly sessions. 
Rooney isn't the only Derby County associate backing the awareness of men's mental health as the club's principal sponsor 32Red also recently boosted funding to the 'Team Talk' project. 
Rooney, who recently signed for Derby County as a player/coach, visited participants of the mental health programme last week during their Christmas gathering. 
At the meeting, the 34-year-old stated: "Finding ways to give better support to men experiencing mental health issues is a hugely important area.'Team Talk' uses the power of football to give men the space to talk on their terms. 
"Speaking and getting things off your chest is a lot better than keeping it in and letting that build up and build up until all of a sudden it has gone too far, so I think that we need to encourage people to talk. Talk to parents, talk to families, talk to bosses at work, talk to colleagues at work. Whoever they feel comfortable talking to, just doing that will make it a lot easier.
"I think this is a good place for them to come and relax and chill out. There's a PlayStation in there, a darts board so they can relax, play whatever game they want and also talk and I think that's the most important thing."
Participants of @DCCTOfficial's men's mental health programme Team Talk were paid a special visit by @WayneRooney at their Christmas gathering last week. ? pic.twitter.com/N2XgjF0mx0

— Derby County (@dcfcofficial) December 16, 2019
A spokesperson for the DCCT project added: "I had to poke my head around the door to make sure it was real and it wasn't some sort of joke. I can't put it into words, it's just a feeling that you can't really replicate. To have somebody that is going to back our mental health campaign like that is just unbelievable. 
"I think the hardest step is always the first one through the door, but I've brought many people to this group and they have always said to me that once you're in, doesnt matter if it's your tenth session or you've been here for 10 seconds, you feel like part of the family and that's what we are, we're just a big family. 
"If you can just keep pushing yourself, just take that one step and I promise that you're on the right path to changing the rest of your life. Things don't always seem as they are, anyone can look great but it's not about what they're looking like its how they feel, so when you've got somebody as high profile as [Rooney] supporting your campaign it makes you realise that you are a team. Instead of Man United it was more like Men United."