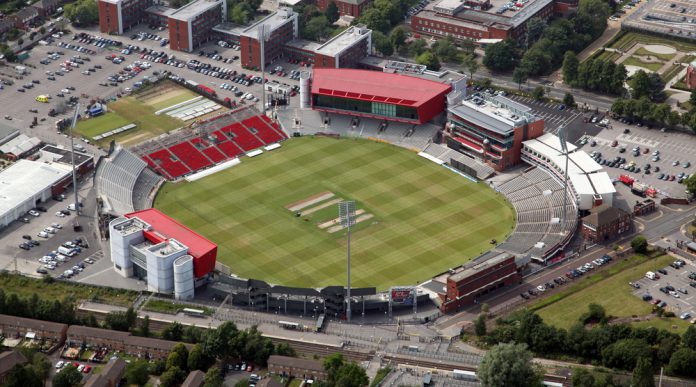 Lancashire Cricket has announced a partnership with TIXnGO, a new blockchain mobile tickets platform. 
The deal activates secure mobile tickets for all domestic and international fixtures at Emirates Old Trafford in 2020.
In a statement announcing the agreement, Lancashire Cricket outlined ambitions that using blockchain eliminates the possibility of fake tickets whilst also ensuring that 'genuine supporters are more likely to get tickets'. 
The ticket process makes the club the first organisation in the UK to activate blockchain secure mobile tickets. Lancashire Cricket and TIXnGO will work with SecuTix, the side's ticketing system provider. 
Lancashire's Head of Ticketing and Digital Systems, Jonathon Nuttall, stated: "I'm delighted that the Club has become the first organisation to use the new blockchain secure mobile tickets technology, as well introducing and developing a number of further enhancements to our ticketing operation at Emirates Old Trafford.
"During the 2019 season, over 80 per cent of tickets bought at Emirates Old Trafford have been made online, compared to less than 50 per cent in 2018 so it's vitally important that we continue to improve the digital ticking technologies to ensure we make things as easy, and as enjoyable, as possible.
The 'further enhancements' Nuttall alluded to refer to the official new resale platform and offering the use of PACIFA technology, which shows supporters a 3D view from their seats before purchasing International and Vitality Blast tickets.
David Hornby, UK Managing Director of SecuTix, concluded: "Blockchain technology addresses many of the ticketing issues that both sports organisations and fans alike face. TIXnGO creates a unique, encrypted ticket for smartphones that is completely traceable, removes the risk of counterfeit tickets and simplifies the process of transferring or reselling tickets for the customer. 
"It easily plugs into Lancashire's existing ticketing system to give fans a better and more secure digital mobile tickets experience."
Emirates Old Trafford's first match with TIXnGO will be Lancashire Crickets County Championship Division One's clash against Kent on April 12th.
Insider Insight: Lancashire Cricket's decision to allow blockchain for Emirates Old Trafford matches is revolutionary. With many debates and discussions being made on how to prevent automated ticket purchasing, allowing TIXnGO to partner with the club will allow safer and smoother transactions.
This type of operation is not usual and despite trailing the process last year, there are probably going to be some technical adjustment issues. Nevertheless, the club's decision to broaden the scope of accepting secure mobile tickets is a smart move. Expect other sides in a variety of sports to follow in the cricket team's footsteps.