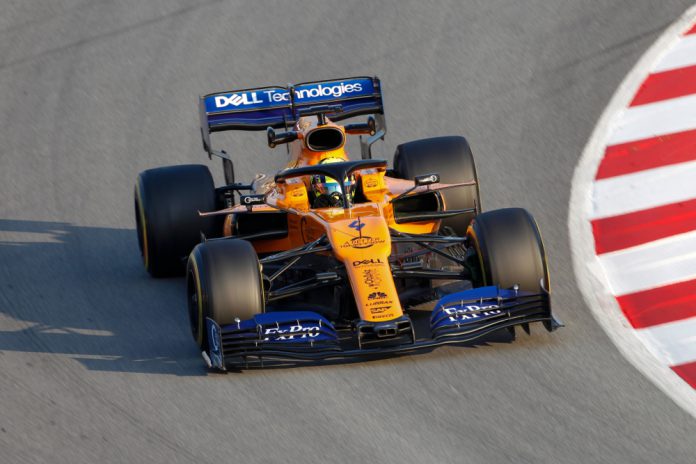 McLaren Racing has announced a multi-year partnership with FAI Aviation Group starting in the 2020 Formula 1 season.
The deal sees the aircraft solutions' logo to be represented on the inside of the rear wing end plate of the McLaren MCL35 race car.
McLaren Racing's Chief Executive Officer, Zak Brown, stated: "The FAI Aviation Group is a perfect partner for McLaren Racing. 
"Being trusted to provide services to NGO's and several government agencies underlines the quality and professionalism of the company and its people. We are proud to welcome them as partners from the 2020 season."
FAI has offered a range of aviation services for VIP charter, air ambulances and government agencies for over 30 years.
Siegfried Axtmann, FAI Aviation Group's Chairman and Founder believes that the multi-year deal compliments both brands perfectly.
"The partnership aligns two internationally recognised brands, leaders in their fields, both committed to excellence. We are very excited to become a partner of McLaren Racing enabling FAI to promote its services within the Formula 1 community," emphasised Axtmann.
McLarens latest deal comes on the back of the F1 sides multi-year technical partnership with Unilever, a former long-time sponsor of Williams.
As a result of the Unilever partnership, both entities will run rotational placements, mentorships and inclusivity programmes. Moreover, they also look set to plan a collaboration which would culminate in the co-creation of an engineering academy.
Insider Insight: McLarens business, in terms of securing partnerships, has been an under-rated achievement this season. With the F1 side being sponsored with a reputable brand such as FAI, alongside its deal with Unilever, the brand is starting to financially climb back up the rankings. While the car may never be as popular as when Hamilton and Button were on the seats, securing smart business orientated sponsorships will certainly help continue the company's brand.