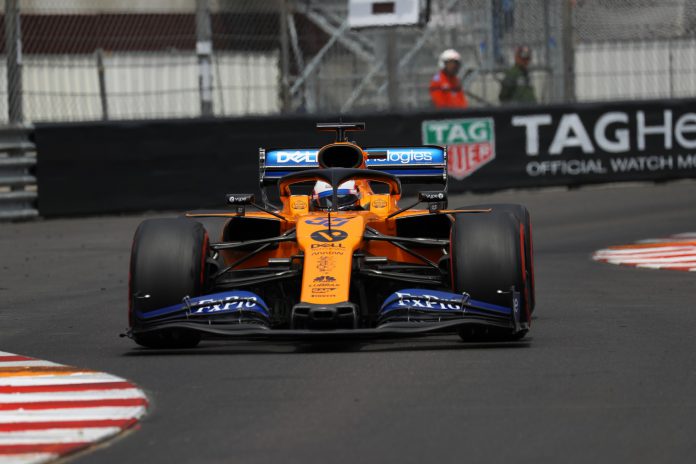 British Formula One (F1) team McLaren has unveiled a multi-year technical partnership with Unilever, long-time Williams sponsor, which sees the company join the outfit from the start of the 2020 F1 season.
The deal, which aims to drive development for Unilever in sectors including engineering and talent, is set to focus specifically on improving Unilever's performance and energy efficiency, as well as enhancing the brand's capabilities in areas such as sensor technology and analytics of complex systems.
Zak Brown, McLaren Racing chief executive. commented: "McLaren and Unilever are two organisations with a global reputation for innovating, inspiring and leading in the technology industry.
"For more than 50 years, McLaren has been an innovator in engineering and the driving force behind cutting-edge technological firsts and pioneering breakthroughs.
"This partnership allows us to share knowledge and expertise between two global organisations, developing in integral areas to both businesses. We are looking forward to starting this partnership in the 2020 season."
As a result of the partnership both entities will run rotational placements, mentorships and inclusivity programmes. Moreover, they also look set to plan a collaboration which would culminate in the co-creation of an engineering academy.  
David Penrith, Unilever's chief engineer, added: "Together we will use our combined efforts to solve both current and future challenges with some of the best engineering minds in the world, and also develop the next level of talent within our companies.
"The application of McLaren technology and culture will be an important component as we make our business ever more agile, sustainable and responsive to customers and consumers."
The news seemingly confirms the recent reports which stated that Rexona, the Unilever-owned antiperspirant brand, ended its sponsorship deal with the Williams F1 team. 
A great five years with @Unilever, including partnering with our Engineering Academy for the past two years.

We would like to thank them for their support and wish them well for the future. pic.twitter.com/GIuRNvZyoR

— ROKiT WILLIAMS RACING (@WilliamsRacing) January 10, 2020
Polish sports media provider Sportowe Fakty reported earlier in the week that Williams lost it's major sponsor after the deodorant brand opted against renewing its contract for the upcoming 2020 F1 season – becoming the second major commercial partner, after PKN Orlen, to leave the F1 outfit this year.
Having initially signed with the team in 2015, the Rexona deal was apparently worth €15m, a figure which would have made it Williams' second largest partnership behind it's recently renewed current title sponsorship with technology brand Rokit that runs through to 2023.
Despite the loss of Unilever, Williams has announced the extension of its partnership with Canadian food manufacturer Sofina Foods as well as the signing of a new deal with Italian coffee company Lavazza – long-time backer of new driver Nicholas Latifi.