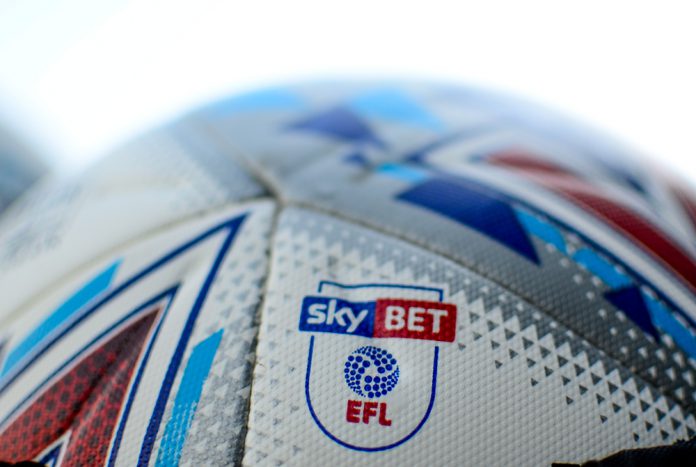 The English Football League (EFL) has announced a two-year extension with Mind as the organisation's official charity partner, continuing its 'On Your Side' partnership until the 2021/22 season.
Mind's collaboration with the EFL, which began in 2018, allows all programs created by the two companies to continue its development. This includes the 'Get Set to Go' initiative which aims to support people with mental health problems through the use of football activities and the support of nine EFL clubs.
EFL Chairman, Rick Parry, stated: "The EFL is extremely proud of the charity partnership with Mind and we're delighted to be able to announce a two-year extension.
"Since the 'On Your Side partnership began ahead of the 2018/19 season, we have worked closely with Mind and EFL Clubs to improve the approach to mental health in football and wider society, raising awareness and vital funds for the charity.
"Many players, managers, club staff and fans have also shared their personal stories to further encourage conversation around mental health.
"There is still work to be done to improve mental health within football and we look forward to working with Mind over the next two seasons as we continue to tackle one of society's biggest issues."
The 'On Your Side' initiative has continued to raise awareness and increase visibility around mental health, with the charity's logo being prevalent on every EFL side's kit alongside a distinct lettering design.
All the above strategies will continue for the remainder of the partnership, alongside managers and staff being issued bespoke pin badges in individual club colours.
Chief Executive of Mind, Paul Farmer, added: "We are delighted to be extending our partnership with the EFL for a further two season. Working with the EFL and its 71 Clubs over the past two seasons has given us a brilliant opportunity to bring about real change, not only at community and club level, but also nationally.
"We look to continue this vital work in the seasons ahead with ambitious plans to reach more people who feel they have nowhere to turn and to ensure that whoever a fan supports, our partnership with the EFL means Mind is here to support them."
Mind and the EFL have collaborated with a number of club's in the EFL to ensure that content is produced during matchdays and on social media platforms in order to raise awareness of mental health, whilst also providing sufferers with support and contact details for supporters.
As part of the agreement, Mind's Mental Health Programme will continue to be provided to all EFL Clubs, offering mental health awareness training for all staff, whilst also continuing its matchday activations across all three leagues, raising the visibility of the partnership and vital funds for the charity.