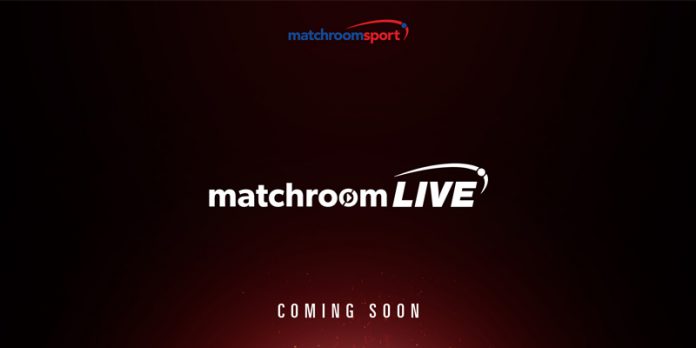 Sports programming supplier Matchroom Sport has announced its first global streaming platform, offering worldwide access to its portfolio of events in Darts, Snooker, Golf and more.
The aptly named Matchroom Live, powered by StreamAMG, will be available on its video-first website and on mobile in April. The services will also allow fans to watch up to four live events at once with its 'QuadPlay' system.
Barry Hearn, chairman, Matchroom Sport stated: "Matchroom Live will allow us to reach new audiences, grow our international presence and offer world-class entertainment for fans across the globe. StreamAMG's track record makes them a fantastic partner to launch this service and provide an excellent experience for viewers worldwide."
In its initial release, Matchroom Live will offer live broadcasts for a variety of events in non-broadcast territories, including the World Darts Championship, Premier League Darts, Pool's Mosconi Cup, the World Pool Championship, the World Snooker Championship and The Masters and among other live tournaments and competition.
Matchroom also revealed how the streaming services will be marketed, with the firm opting for subscription packages and Pay Per View services, dependent on the importance of the live event.
With this being said, event highlights, full replays and archive footage covering all of Matchroom's portfolio of events will be available worldwide for free.
Hugo Sharman, Chief Executive Officer, StreamAMG concluded: "This is a unique platform with a unique offering. Matchroom Sport has always been quick to adopt new technology and new business models, and we're delighted to support their ambition."
The first live broadcast on Matchroom Live will cover the first three days of the 2020 US Open Pool Championship from April 13 2020. As part of its promotional campaign the event will be broadcasted live free.
Insider Insight: Matchroom's new service certainly opens up the doors for promotions to directly provide a service to consumers rather than negotiating with traditional media broadcasters. It's important to note that there is no mention of its boxing portfolio however, the service will now be there to possibly put past events into the platform if broadcast regulations are met.