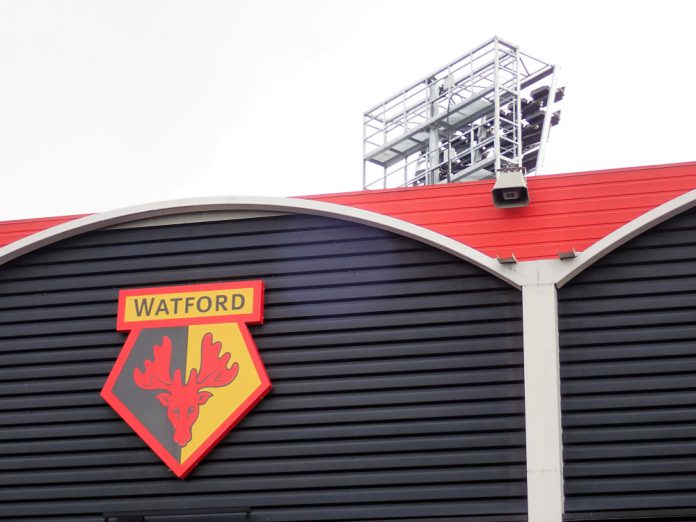 Building on its sponsorship agreement with Watford FC, Sportsbet.io and the London club have planned to raise awareness of cryptocurrencies by hosting the inaugural Crypto Cup at Vicarage Road.
Watford will hold a round-robin football tournament at the event, with various partners each entering a team for charity. Each team will also receive a pre-match team-talk from a Watford legend.
The event, which will take place on 16 May, will highlight the Bitcoin sleeve sponsorship campaign, and Watford's decision to accept Bitcoin in their online store. Guest speakers and cryptocurrency experts will also take part in a day of debate and education, discussing some of the key topics from the cryptocurrency sector.
Paul O'Brien, Commercial Director of Watford FC, commented: "This is the first event of its kind to be organised at Watford FC, throughout this season we have been delighted to welcome the crypto community to experience match days at Vicarage Road, through our partnership with Sportsbet.io and the Bitcoin jersey sponsorship.
"Now in May, we will support this partnership with a special day which will allow the crypto community to play at the Vic, whilst immersing themselves in discussions, education and fun."
Tim Heath, CEO of Sportsbet.io, added: "After witnessing what an impact football sponsorship has had on raising awareness for cryptocurrency, we're really looking forward to taking it even further with Watford FC.
"Being part of the conversation on the day with both fans and experts, exploring what the future of crypto adoption looks like and enjoying the Vicarage Road experience is a brilliant opportunity for all involved."