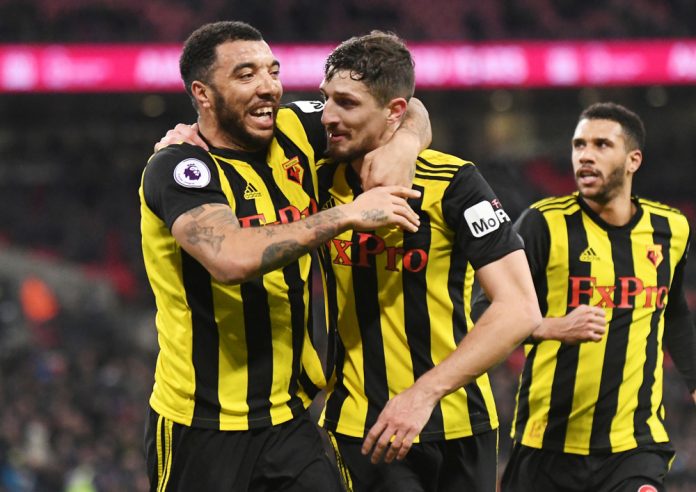 Watford FC's new partnership with gambling addiction support app RecoverMe has been endorsed by its main sponsor Sportsbet.io.
According to an official statement from the EFL Championship club, the Coingaming Group-owned operator has 'recognised the need to support those with a gambling addiction' and has therefore endorsed the new arrangement.
The two first partnered in 2020, co-hosting the inaugural Crypto Cup. The firm also maintains sponsorship deals with Premier League clubs Southampton and Arsenal.
Regarding the new agreement with RecoverMe, Paul O'Brien, Commercial Director at Watford, remarked: "I am delighted to be working with the team behind RecoverMe to build awareness of the app.
"We recognise our role in reinforcing responsible gambling and have previously committed to ensuring we use our various club communications channels to share relevant messaging. Our partnership with RecoverMe fully reinforces that commitment."
RecoverMe was developed by three junior NHS doctors with the aim of increasing awareness of gambling treatment options.
The app enables those struggling with problem gambling to better control their addictions via their personal mobile device. It 'offers a lifeline' to these individuals by providing a gateway to treatment services as well as providing flexible and immediate access to support.
"RecoverMe are thrilled to be working with Watford FC in raising the profile of gambling addiction and, in particular, awareness of treatment options," said Tejus Patel, one of the app's Co-Founders.
"We are excited to build a long-lasting relationship with Watford in reducing gambling-related harms and raising the awareness of gambling addiction amongst Watford's supporter base and beyond."
Earlier this month Watford received a letter from '50 former gambling addicts' warning of the potential consequences of promoting gambling operators on social media. The letter was also sent to 11 other professional football clubs from both the Premier League and English Football League (EFL).