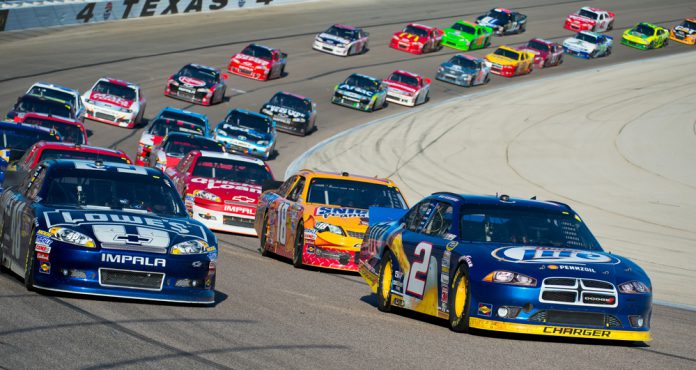 From sponsorships to industry-wide announcements, Insider Sport has you covered when it comes to the world of esports.
This edition takes a look at IESF's newest additions, ESL's collaboration with PUBG Mobile, eNASCAR's record breaking viewership and DraftKings offering fantasy CS:GO.
The International Esports Federation continues to grow
The International Esports Federation (IESF) has revealed that Turkey, Colombia, Ukraine and Kazakhstan have joined the collaboration, further strengthening the competitive gaming global body. 
The IESF aims to push these four nations, along with its 56 other members, to an international audience by increasing membership and allowing these countries to work within global regulations.
A spokesperson from the Federación Colombiana de Deportes Electrónicos (FEDECOLDE) stated: "For Colombia and for our region, achieving this membership is a giant step to demonstrate our skills and commitment to Esports. We are a country with enormous discipline and players who will give their all in the next 2020 IESF Esports World Championship, Eilat, Israel."
The IESF also plans to integrate the four new nations into its training and education initiative, the International Esports Academy, whilst helping the country's host more esports world championships in the future.
The four esports federations being represented in the IESF are Kazakhstan's Qazaq Cybersport Federation (QCF), the Turkish Esports Federation (TESFED), the Federation of E-Sport of Ukraine (UESF) and the previously mentioned FEDECOLDE.
ESL and Tencent enhance PUBG Mobile product
ESL has enhanced its esports portfolio after the firm penned a deal with Tencent to become part of its PUBG Mobile esports circuit for the 2020 season.
The collaboration will provide Tencent with a new studio exclusively for the mobile game in Poland in which offline matches will be played when the COVID-19 outbreak is dealt with. 
James Yang, Director of PUBG Mobile Global Esports at Tencent Games, also commented: "In order to bring more opportunities to compete and great viewership experience to all PUBG MOBILE players, we have further grown our global esports ecosystem as amateur, semi-pro to pro-level and country-regional-world level in 2020. 
"PUBG MOBILE is always committed to create bigger opportunities for players to enjoy the game and start their esports path to be the #1."
The competition, which has a £4.1m prize pool, will see some of PUBG's best mobile performers from around the world compete through its 'Mobile Club Open' events with ESL, one of the most recognisable CS:GO partners, highlighting the game's growth as an esport by collaborating with Tencent.
Fabian Scheuermann, Vice President Product Operations & Strategy in Publisher Development at ESL, concluded: "We are very excited to support PUBG MOBILE in growing as a truly global esports title, sharing our expertise on how to successfully create an open competition on all levels. In the current climate it is important that all involved in the esports community act in a way that protects both our long-term future and our immediate concerns for the safety of our competitors."
 eNASCAR continues on the fast lane
Fox Sports' eNASCAR Pro Series Invitational has yet again broken the record as the most-viewed esports event in U.S. linear TV history, recording a total of 1.33m American viewers on Fox and FS1.
The figures are significantly up from last week's inaugural event which garnered 903,000 viewers and this week's figure saw the race place second as the most-viewed sports-related event of the weekend, behind WWE's Smackdown.
The surge in popularity of the series has pushed NASCAR to attempt to distribute the eNASCAR iRacing Pro Invitational Series internationally in order to build on the momentum the event seems to be garnering.
The series, which features various professional racers from NASCAR's competitions, was initially created as a substitute to appease fans during the coronavirus outbreak, however, it seems that the motorsport organisation, along with Fox and iRacing, have seen a unique opportunity to push the series even further.
DraftKings introduces fantasy CS:GO
DraftKings has announced that it will bring its daily fantasy platform to CS:GO after shifting its platform to accommodate competitive gaming during the COVID-19 outbreak.
The shooter joins DraftKings' growing platform, which includes League of Legends and Rocket League, as the platform looks to diversify its output, especially due to recent federal laws being abolished to allow sports betting in America, including on esports.
Considering esports can be played competitively online, the product is seen as a good alternative to a variety of betting operators who have suffered due to live-sports being cancelled amid the coronavirus crisis. 
CS:GO has also always welcomed betting sponsorships into its league with the likes of Pinnacle and 1xBet sponsoring organisations within the scene.
Alongside DraftKings' esports portfolio is a variety of traditional sports fantasy services including the likes of National Basketball Association (NBA), Major League Baseball (MLB), and the National Football League (NFL) which will all likely be up and running again once the climate tackles the virus.