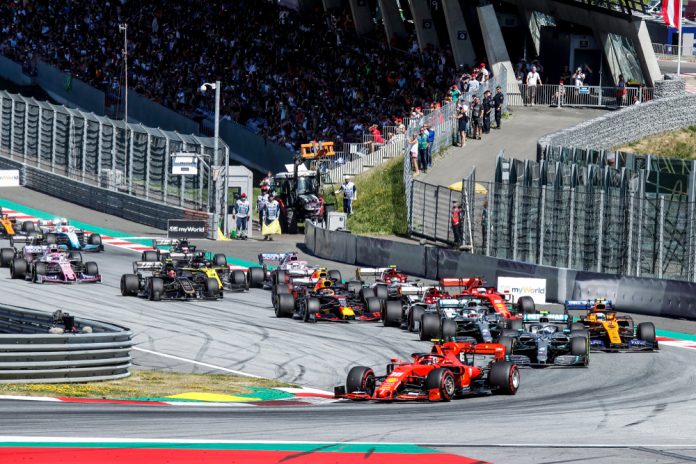 Over three million viewers tuned in to watch Formula 1's Esports Virtual Grand Prix last month according to the global motorsport series' head of digital growth and esports, Julian Tan.
Due to the current COVID-19 pandemic disrupting the on track 2020 season with all of the campaign's opening races either postponed or cancelled the sport has turned to the virtual track to fill the void left for the fans.
The event featured current Formula 1 drivers, celebrities and other sports stars racing around the Bahrain Sakhir circuit and was shown on YouTube, Twitch and Facebook with major traditional broadcasters, including Sky Sports, showing the race.
Viewing figures for the opening race averaged 289,000 concurrent streams and peaked at 359,000, according to the Esports Charts analytics agency. Contributing to those figurines were YouTube who averaged 199,000 viewers, Twitch at 359,000 and Facebook with 18,000.
Speaking to SportsPro, Tan has said: "We had 3.2m viewers online and on TV we're estimating 1.2m, which are very strong figures all around.
"It's a testament to the deep desire from a general audience to be able to consume some racing entertainment and looking to esports as a form of escapism during this difficult time.
"Certainly, our first virtual Grand Prix performed really, really well and was our strongest esports showing since we entered that space."
The series is set to continue with its virtual Grand Prix events with the second instalment  being held this weekend with the Australian Grand Prix.
Current drivers Charles Leclec, Alex Albon, George Russel, Lando Norris and Nicholas Latifi are all set to take part where they will be joined by former racer Johnny Herbert and England's Cricket World Cup winner Ben Stokes.