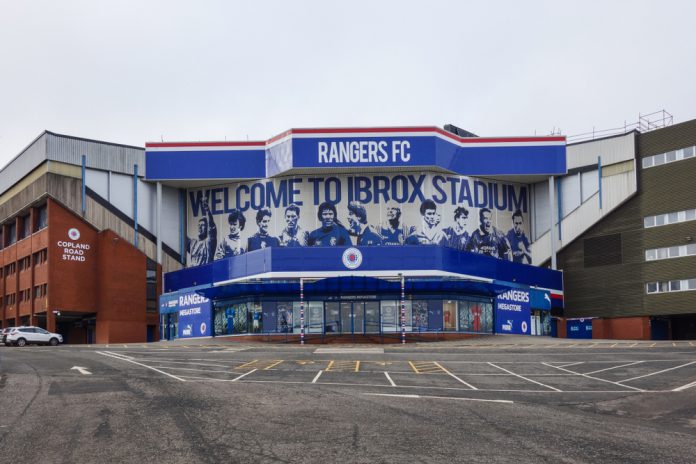 Rangers FC has announced the club has terminated its in-stadia wagering partnership with Ladbrokes for the SPL 2020/2021 season.
Rangers Commercial Director James Bisgrove discussed that the Ladbrokes in-stadia betting services would be discontinued from Ibrox via a club statement. The news follows the bookmaker opting not to renew its legacy sponsorship of the Scottish Professional Football league (SPFL), furthering Ladbrokes from Scottish football.
"Following a number of supporter enquiries over the Easter weekend, we can confirm the arrangement with Ladbrokes, who provide betting facilities at Ibrox stadium, will not continue next season," the Rangers FC statement read.
On Saturday, Rangers issued a club statement challenging the SPFL's plans to conclude the 2019/2020 Scottish football season. 
Rangers branded the SPFL's decision to determine the final placings of its three leagues on a 'points to date' basis as an 'abhorrent plan' that would have severe consequences for football clubs.
Challenging the SPFL, Rangers' Interim Chairman Douglas Park stated that the club had been presented with 'whistle-blower evidence', raising doubts about the stewardship of voting in relation to SPFL's resolution.
Park said: "The lack of leadership and responsibility from the SPFL as a members' organisation has shocked me. If ever there was a time for complete openness and transparency, it is now. 
"Crucial decisions are being made on the issues of promotion and relegation behind closed doors and without proper time for consideration or debate.
"The farcical conduct of this affair seems to me to bring the corporate governance and business operations of the SPFL into sharp focus. It is an example of an undemocratic culture, which has existed within the SPFL for far too long."
Threatening legal action, Rangers has called for the suspension of SPFL Chief Executive Neil Doncaster while an investigation takes place to explore the claims.