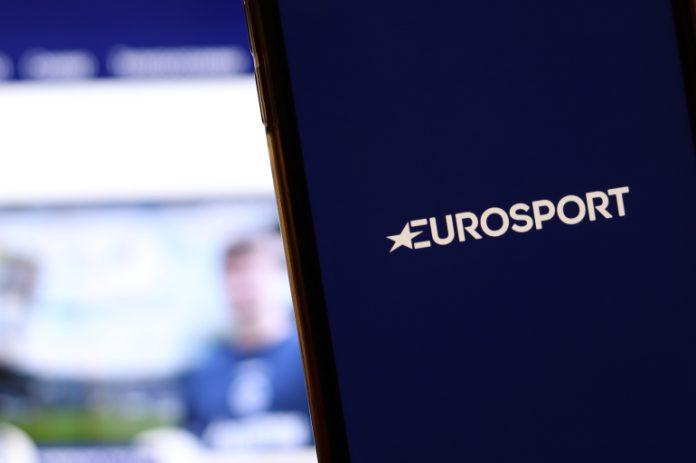 Eurosport has enhanced its esports coverage by partnering with Torque Esports to showcase its all-star esports racing championship.
The Race All-Star Series, which sees the world's leading professional racers battling against top international virtual racers, was recently announced as part of ESPN's broadcasting schedule as the competition attempts to fill the void left by motorsport postponements.
Torque Esports President and CEO, Darren Cox stated: "We're thrilled to welcome Eurosport as one of our broadcast partners. Having live coverage, direct into European homes is a great step forward for the All-Star Series. We had a fantastic reaction to our initial ESPN broadcasts and we're thrilled to expand our live television reach throughout Europe.
"Our esports series is just going from strength to strength; new commercial partners in ROKiT Phones, television networks like ESPN and Eurosport, millions of impressions on social media, and more and more drivers wanting to take part."
The championship features over 80 weekly competitors which are joined together, in their homes, using the rFactor 2 racing platform.
Torque Esports' recent deal with Eurosport will see its All-Star Series broadcasted in more than 150 countries and territories across a variety of channels from cable to social media platforms.
Moreover, the organisation has additional highlights content partnerships making the All-Stars esports events available to more than 70 additional networks, resulting in a potential reach of 610 million homes.
As part of the deal, Eurosport will also have access to the All-Star series' Legends Trophy, which brings together some of racing's biggest names including ex-Formula 1 world champions Emerson Fittipaldi, Jacques Villeneuve, and Jenson Button.
Jonathan Kendrick, Chairman and Co-Founder of All-Star Series title partner, ROKiT added: "It's tremendous to see the huge increase in viewership for The Race All-Star Cup. The quality of the driver line-ups, coupled with the action-packed format and new global broadcast partners, means that we are very pleased to be title partners."
During the COVID-19 outbreak a variety of live-sporting events were postponed with eRacing being identified as a substitute to broadcasters during the traditional sports hiatus. Various organisations including NASCAR, Formula 1 and Formula E have released esport variants with much success in terms of viewership and fan engagement.