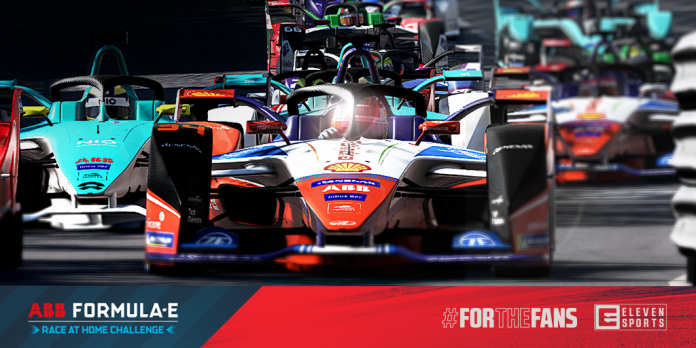 ELEVEN Sports has revealed that it will broadcast the ABB Formula E Race at Home Challenge to its channels in Belgium, Luxembourg, Portugal, Italy and Myanmar. 
The eight-week event, which has been created to support UNICEF, will feature all ABB FIA Formula E Championship teams and drivers alongside a selection of top gaming athletes.
Danny Menken, Group MD, ELEVEN SPORTS, said: "During this unprecedented time ELEVEN SPORTS is dedicated to continuing to serve its fans with exciting and innovative LIVE content. Leading eSports events like the E Race at Home Challenge offer something new and fresh for our motorsports fans around the world, we hope everyone enjoys what should be an exciting competition!"
The ABB Formula E Race at Home Challenge will feature two separate grids running in parallel, one comprising of Formula E drivers with the other filled with gamers and influencers. Both races will be staged each Saturday, culminating in June 13's Grand Final.
Eleven joins a whole host of other broadcasters who have identified virtual Formula racing as a valuable substitute to replace live-sporting events. ELEVEN Sports most recently created its own Virtual Race of Portugal, featuring pro drivers competing with motorsports fans in a virtual race. With the broadcaster committing to an eight-week online Formula E schedule, it highlights the success of the firm's eRacing event. 
The broadcaster also has subsidised its schedule with other esports titles such as EA Sports' FIFA 20 Stay and Play Cup and the Digital Swiss 5 elite cycling series.
Insider Insight: ELEVEN Sports' decision to showcase the Formula E Race at Home Challenge shows for eRacing has become one of the biggest benefactors of the live-sport suspensions and postponements. From eNASCAR to the Formula 1 Pro-series and now Formula E's event, virtual racing has carved its way into traditional sports media.