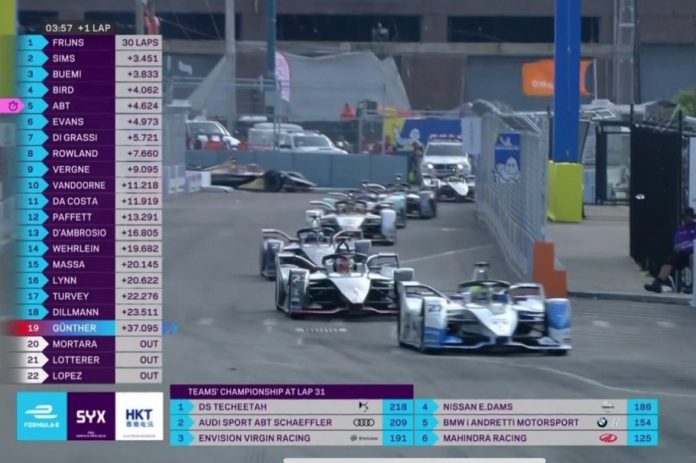 Formula E has entered into a 'strategic alliance' with Chinese short video platform Kuaishou in which the Tencent-backed brand will become the competition's exclusive short-video content partner, exclusive live streaming short-video platform and official promotional partner.
As part of the agreement, Kuaishou will receive more exclusive content including race highlights, behind-the-scenes footage and driver profiles. Additionally, both entities will collaborate on a range of projects such as jointly-created events, live streams, and the use of 'multi-channel networks' in order to grow the sports audience. 
Yan Qiang, senior vice-president of Kuaishou stated: "We are glad to establish such win-win strategic cooperation with Formula E and are looking forward to see Kuaishou's coverage and penetration in China to effectively help global IPs such as Formula E to expand their brand influence in China."
The strategic alliance also continues to develop Formula E's long-term partnership with Enova Holdings, with the company having the right to commercialise all rights relating to Formula E in Greater China, including sponsorship, ticketing, media rights, hospitality, gaming and live performances and shows.
Elms Wang, CEO of Enova Holdings, the exclusive organiser of Formula E in China added: "We hope that this collaboration with Kuaishou can push forward the domestication process of Formula E in China, not to mention the development of the Chinese racing culture."
Formula E, which last season featured two Chinese racing teams, NIO 333 FE Team and DS Techeetah, and one Chinese driver, Ma Qinghua, will continue to boost its prominence in China due to the deal with Kuaishou. According to data released by the company in January 2020 the platform garners over 300 million daily active users.
Insider Insight: The electronic sports competition continues to develop its ties with the Asian country. Due to COVID-19 Formula E was unable to travel to China for its Chinese Grand Prix, the Sanya ePrix, however with the announcement of the deal it seems that the country will still be a prominent focus in its marketing strategies for the future.