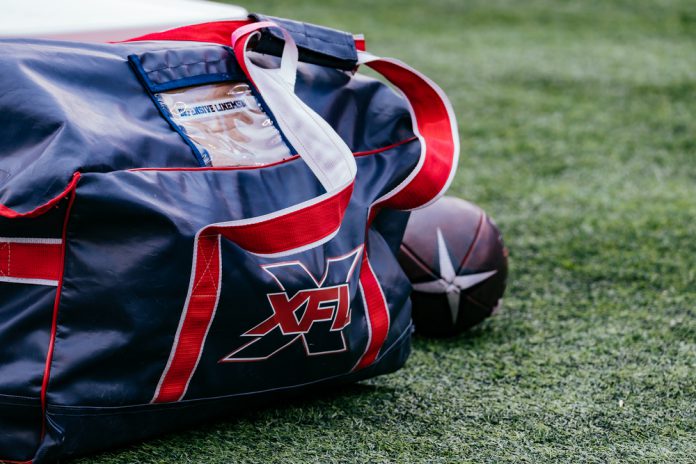 Following the purchase of the XFL by Dwayne Johnson, Dany Garcia and RedBird Capital Partners from Alpha Entertainment LLC, the organisation has officially announced that it will return to the field in 2022.
Along with announcing a resumption date for the American football competition, the new ownership group and its executives are also in the process of relaunching the XFL, with further details expected to be shared in due course.

Via a joint statement, Johnson and Garcia commented: "The XFL represents the idea of ultimate opportunity; it's a league of soul and culture, anchored by the pursuit of dreams and love for the game, that we couldn't be more proud to lead.
"Every XFL player, coach, city and fan is our top priority and we couldn't be more excited to champion them in an electrifying 2022 season. We are the new XFL—hungry, humble and no one will outwork us."
This will be the third time that the XFL will be rebooted after initially starting up in 2001 and most recently commencing again this year before closing its doors. However, unlike previous reiterations the organisation will have new owners at the helm with Johnson and Garcia, who also own Seven Bucks Productions, taking control alongside RedBird Capital Partners for an estimated $15m.
"For the love of football and for the safety of our players and fans, we'll be back on the field in 2022," added Jeffrey Pollack, XFL President and COO. "The opportunity in front of us, with our new ownership, is simply too big to rush back.  We want to do this properly with care and thought for everyone who loves football, especially our players, coaches, partners and fans."
Regarding the news of XFL's return, Johnson also tweeted: "As owners, we're proud to champion our XFL players, coaches, cities and fans into an electrifying 2022 season!  It's an uphill battle – but we're hungry, humble and no one will outwork us. A league of culture, passion & purpose."
It has yet to be announced whether the teams and cities involved in XFL's first reboot will still be a part of the competition or if there will be any new participants joining the league.