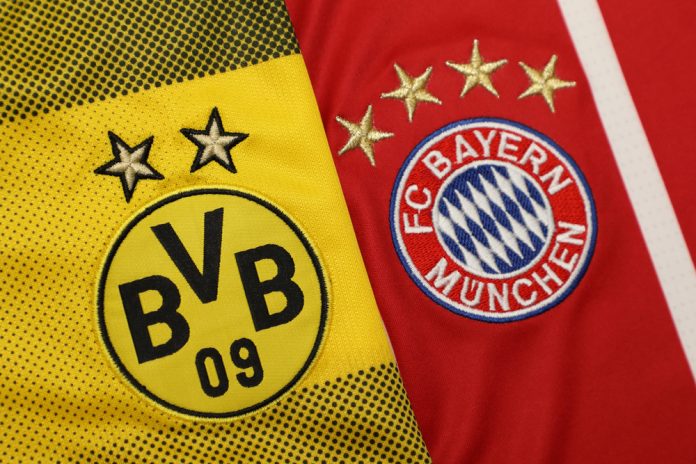 Bundesliga enthusiasts in America will be able to watch the Borussia Dortmund and Bayern Munich derby by tuning into a virtual watch party, hosted by ESPN on 7 November.
The US sports cable channel will show 'Der Klassiker' on ESPN+'s streaming platform, alongside an event on teleconferencing app Zoom.
The show, which begins at around 12.15 pm ET will be hosted by Mauricio Pedroza, alongside two guests and former Bundesliga stars, Patrick Owomoyela and Roy Makaay who will offer their insight into the game during the halftime programme.
Russell Wolff, Executive Vice President and General Manager at ESPN+, explained: "Bringing fans together virtually for Der Klassiker is just the latest example of how we're engaging with fans in new and innovative ways.
"Together with Bundesliga, we're able to enhance the live match on ESPN+ with a companion viewing platform that gives fans exclusive access to experience the match with not only each other but also their favourite clubs."
Earlier in the year, Borussia Dortmund tried out a similar concept, putting on a live watch show for supporters in China. Approximately 2.9 million viewers attended the event in a virtual capacity after their clash against Schalke 04 was called off due to COVID-19.
Insider Insight: Watch parties and events have become commonplace during the lockdown period, with franchises and broadcasters alike trying them out. So far, viewing figures have been positive and clubs have been able to effectively encourage fan engagement by giving the shows a 'Match of the Day' feel with well-known guests and presenters.