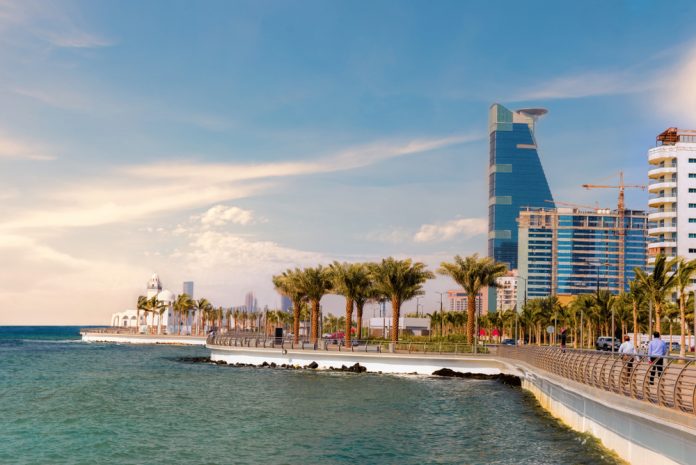 Saudi Arabia is set to host a race in the record-breaking 23-round Formula One Grand Prix for the first time next year in November.
The night race will take place around 30 miles outside of the capital in Qiddiyah once a new circuit has been constructed. In the meantime, the country's second city Jeddah will host the competition.
Chase Carey, current Formula One Chairman explained: "Saudi Arabia is a country that is rapidly becoming a hub for sports and entertainment with many major events taking place there in recent years and we are very pleased that Formula One will be racing there from next season. 
"The region is hugely important to us and with 70% of the population of Saudi being under 30 we are excited about the potential to reach new fans and bring our existing fans around the world exciting racing from an incredible and historic location."
Formula One follows in the footsteps of motor racing series Electric E which has already staged two races in Western Asia.
The choice of country has caused a stir with human rights organisations and groups, who have raised an issue with Saudi Arabia's human rights policies.
"For decades Formula One has worked hard to be a positive force everywhere it races, including economic, social, and cultural benefits," Formula One responded in a statement.
"Sports like Formula One are uniquely positioned to cross borders and cultures to bring countries and communities together to share the passion and excitement of incredible competition and achievement.
"We take our responsibilities very seriously and have made our position on human rights and other issues clear to all our partners and host countries who commit to respect human rights in the way their events are hosted and delivered."
Meanwhile, it appears as though the Miami Grand Prix will be postponed by Formula One owners, Liberty Media.
In October 2019, Formula One agreed to host the Grand Prix at National Football League side Miami Dolphins' Hard Rock Stadium but the second race has now been put back until at least 2022, as a result of the uncertainty surrounding the Coronavirus pandemic.
Teams were shown a draft of the 2021 calendar on Monday and the final version will be released in the coming weeks.