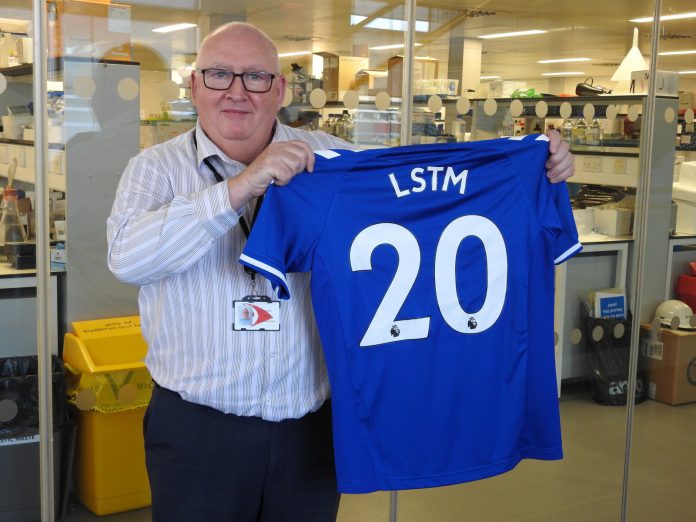 Everton has partnered with the Liverpool School of Tropical Medicine (LSTM) to raise awareness of COVID-19 and inform the public about staying safe during the pandemic.
The Premier League club said it aims to draw attention to important 'scientific research and share key messages on combating coronavirus' through the joint agreement in a statement.
The university will also use its expertise to help Everton in the Community with its community outreach projects.
"As a football club, we have a very special relationship with so many people across the city – and across the world," said Professor Denise Barrett-Baxendale MBE, CEO of Everton Football Club. "We are committed to using those relationships to help communities during these incredibly challenging times.
"This collaborative partnership with the Liverpool School of Tropical Medicine is an example of two great institutions working together to make a real difference to people's lives at a time when such spirit and endeavour is needed more than ever."
LSTM's STEM ambassadors have already visited primary schools that are part of Everton's Schools Supporters' Club Programme to educate children on the challenges that the pandemic poses, both economical and health related.
Toffees defender Mason Holgate joined the class via video link, participating in a hand washing activity to highlight the importance of hygiene.
LSTM's Deputy Director and lifelong Everton supporter, Professor Steve Ward, said: "To be able to work with Everton and Everton in the Community to show what we do as a research institution and how it helps health outcomes here in Liverpool, the UK and overseas is so important. And to have the opportunity to show school children that a scientific career might also be possible for them is even more rewarding.
"The school visits are just the first initiative we are working on together, and we are looking forward to planning many more, based on key issues where it is important to raise awareness and support the health needs of our community."