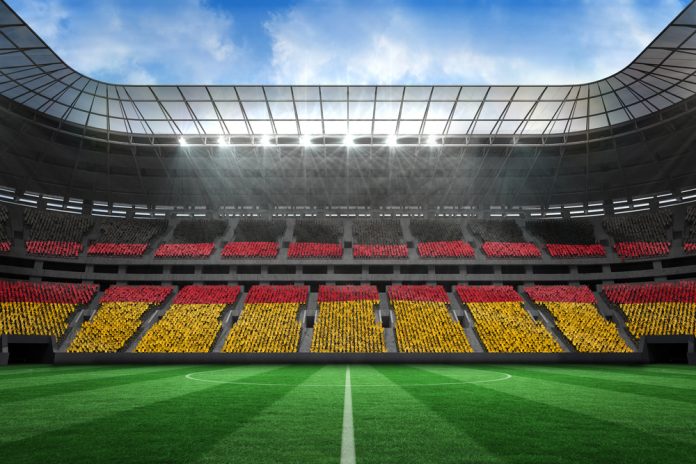 German digital media platform OneFootball has signed a lucrative deal for the streaming rights to the DFB Pokal – Germany's premier cup competition – across four European markets.
OneFootball agreed a deal with the German Football Federation (DFB) which will allow the company to provide coverage of the DFB Pokal for the remainder of the 2020/21 season for free in the UK, France, Italy and the Netherlands.
The agreement will replace three existing broadcasting deals in three of the four countries. L'Équipe previously carried the final stages of the competition in France, whilst BT Sport and Fox Sports held the British and Dutch rights respectively.
The platform will begin broadcasting a selection of second round DFB Pokal matches on 22 and 23 December.
Chief Executive and Founder of OneFootball, Lucas von Cranach, said: "The DFB Pokal is one of the most important national cup competitions in Europe and is closely watched by fans in France, the UK, Italy and the Netherlands. 
"We are particularly pleased to provide these fans with free live top football alongside the DFB – available anytime, anywhere."
OneFootball has also been making inroads outside of Europe, securing the rights to broadcast Bundesliga 1 and France's Ligue 1 in Brazil, as well as signing a deal with sports agency Sportive to cover the UEFA Champions League and Europa League throughout South America.
Commenting on the latest deal, DFB Managing Director Holger Blask, said: "OneFootball has a strong track record of delivering high quality football content across all its platforms.
"The new partnership is a significant step in promoting the DFB Pokal on international level and helping fans across Europe engage with a unique, exciting and very emotional competition."
The move is the latest in a series of expansions and acquisitions by OneFootball. Last week, OneFootball announced that it had acquired Dugout for €50 million in a bid to 'reshape the football media landscape'.
The acquisition of Dugout saw OneFootball incorporate the football-specific platform's content and allowing all Dugout club partners to become stakeholders in the company.