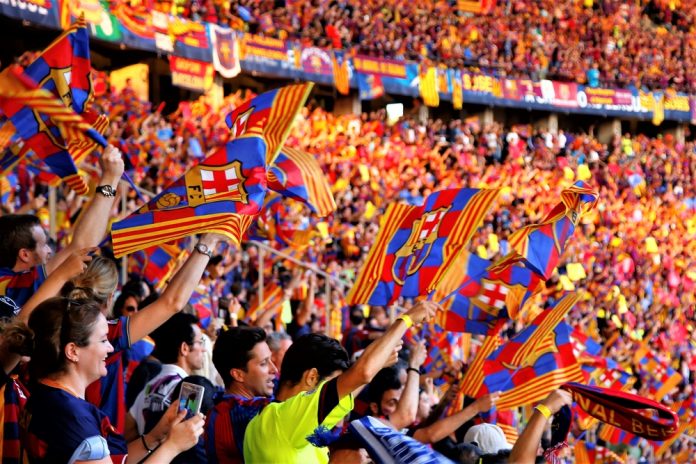 OneFootball has expanded its digital media portfolio with the acquisition of Dugout, a football-specific platform, which will see the two collaborate on new and exclusive content.
As part of the acquisition, Dugout's video content will be added to the OneFootball app, which will obtain a new premium club content vertical to promote its 70 million global users. 
Securing Dugout content, OneFootball will continue its transition from being one of football's leading live scores, news and insights apps to becoming 'global football's all-in-one multimedia portal', featuring exclusive OTT streaming, highlights, behind-the-scenes and archive video content, news, scores and statistics.   
Founded in 2016, Dugout has served as the lead social media publisher for European football giants Arsenal, Barcelona, Bayern Munich, Chelsea, Juventus, Liverpool, Manchester City, Paris Saint-Germain, Real Madrid and Olympique de Marseille which all co-own the firm.
As a result of the deal, OneFootball has announced that all Dugout club partners will become shareholders of its business. 
Backing the deal, Dugout Founder and Chairman Elliot Richardson branded the acquisition as a transformative deal for football publishing, bringing value to all stakeholders.
"OneFootball acquiring Dugout brings together two great, complementary businesses with the most talented people in the industry and establishes the world's largest B2B and B2C football media company," said Richardson
"The newly combined business is now in a strong position to accelerate expansion and support our partners through the rapidly changing digital football landscape."
OneFootball noted that Dugout content would help the company expand its commercial and partnership opportunities beyond its current boundaries. 
The two businesses have identified four key pillars of the football ecosystem which they will focus on to monetise OneFootball's offering. These have been highlighted as clubs, leagues and federations, premium publishers, brands and advertisers, and fans.
Lucas von Cranach, CEO and founder of OneFootball, explained: "Since forming OneFootball, our ambition has been to become the ultimate destination for everything football, both on and off the pitch, and our acquisition of Dugout reflects this.
"Welcoming 10 of the world's biggest football clubs as shareholders is a special occasion and we will be working closely alongside them, and OneFootball's existing shareholders, to create exciting direct-to-consumer opportunities."