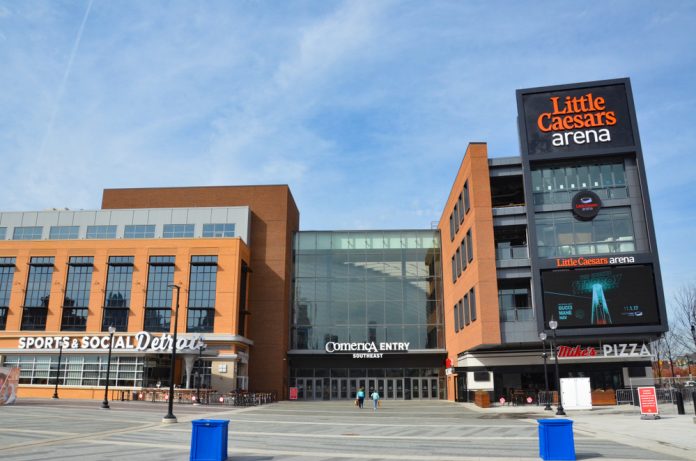 National Basketball League (NBA) outfit the Detroit Pistons has announced PointsBet as its new betting partner.
As part of the deal, the global sportsbook operator will gain full access to the Pistons IP, marks and logos, as well as both digital and social brand visibility and sponsorship.
PointsBet branding will feature on the Detroit Pistons official website and mobile app, the team's social media channels will promote the firm's content throughout the NBA season, and it will take advantage of in-game, broadcast-visible digital signage.
CEO of PointsBet USA, Johnny Aitken, said: "PointsBet is thrilled to partner with the Pistons, aligning with a first-class organisation supported by particularly passionate fans.
"We're proud to increase our investment in the Detroit and greater Michigan sports community after joining forces with the Detroit Tigers last July. 
The agreement will also see former piston's star Rip Hamilton, who helped lead the team to the 2004 NBA title, will serve as PointsBet's brand ambassador and as the face of its Detroit and Michigan based operations, in preparation for launch of sports betting and online gaming in the state.
Aitken added: "Michigan is a fantastic sports state, and we look forward to the opportunity to soon serve Michigan sports bettors on a personalised platform with unrivaled speed and ease of use, now alongside both the Pistons and brand ambassador Rip Hamilton – a storied champion at both the collegiate and professional levels who's work ethic and spirited style embodies the PointsBet philosophy."
PointsBet will utilise Hamilton's knowledge of basketball and of the Detroit sports environment and culture to assist with its operations in the city and in the wider state of Michigan.
Hamilton commented on his new position, stating: "My love for Michigan and the city of Detroit is no secret. I'm incredibly excited to join the PointsBet team and help usher in the fastest, most premium sports betting experience to the best fans in sports.
"Detroit sports fans will love what PointsBet has to offer, such as an app that is specifically tailored for the teams they support, as well as the most betting options in the world, including up to 1,000 markets per NBA game."
The 2020/21 NBA season started on 22 December, recording its highest viewing figures since 2012, and the Pistons made its start to the season the next day in an away match against the Minnesota Timberwolves.