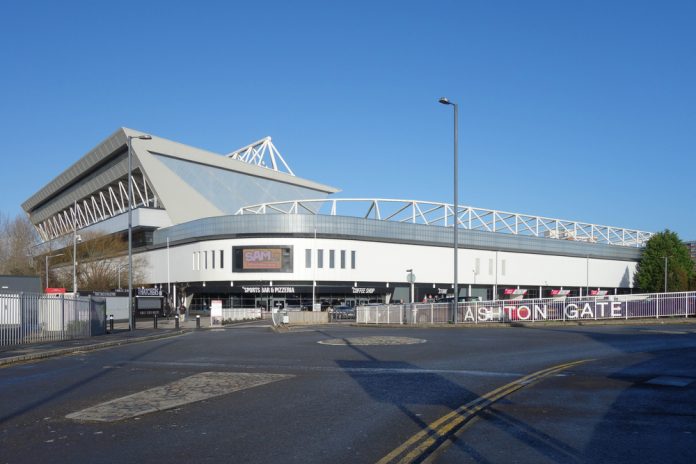 Various sporting venues across the UK have been turned into 'super vaccination centres' as the COVID-19 vaccine is rolled out across the country.
The London ExCel centre, Ashton Gate, the Etihad Tennis Centre in Manchester, and Epsom Downs Racecourse have all been selected to partake in the inoculation process.
Next week, seven new venues will open to the public, with NHS staff working around the clock to protect vulnerable groups from the virus, including Ashton Gate, where EFL Championship side Bristol City and Premiership Rugby outfit Bristol Bears play their home games.
"Ashton Gate is proud to support the delivery of this vaccination programme," said Mark Kelly, the stadium's Managing Director.
"The stadium sits in the heart of the community and to be able to help in whatever way we can is a real honour. We have previously partnered with the NHS for COVID testing here at the stadium and it is perfectly set up to be able to help the NHS with this incredibly important programme."
Championship newcomers Wycombe Wanderers also confirmed it would be setting aside function rooms within Adams Park to accommodate vaccinations to local residents in the coming weeks.
Wycombe's Chief Commercial Officer, Neil Peters, commented: "It's a real honour for Wycombe Wanderers to be able to play a part in combatting this pandemic by providing use of our stadium for the delivery of the Pfizer/BioNTech COVID-19 vaccine.
"Like virtually every business in the country, we have been hit hard by the effects of COVID-19 and continue to explore every opportunity we can to run the football club successfully, and to support our local community in whichever way we can."
Derby Arena and Leicester Racecourse are also under consideration to be turned into vaccine hubs. Top tier club Aston Villa's Villa Park may also be selected for use, whilst fellow Premier League clubs Tottenham Hotspur and Leeds United have also offered up their facilities.