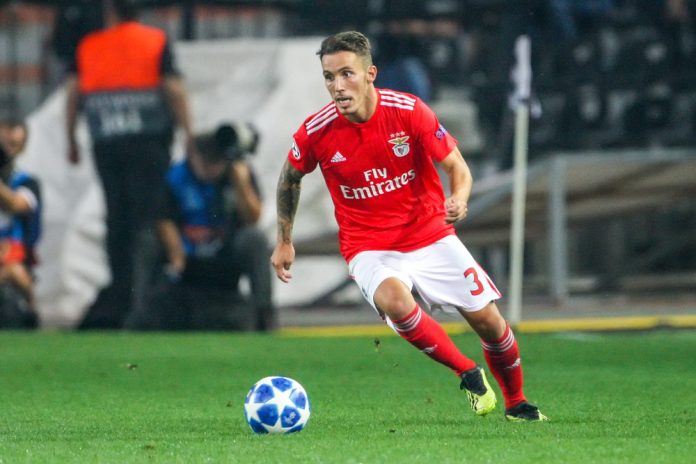 The Liga Portugal (LP) and the Portuguese Football Federation (FPF) have signed an agreement to centralise the broadcast rights to the Primeira Liga from the 2027/28 season onwards.
The two parties have put pen to paper on  a memorandum of understanding to create a separate media company to manage the sale of rights for Portugal's top flight football league which will be formed in the coming months.
A joint statement said: "The FPF and the LPFP consider that the centralised management of television broadcasting rights constitutes a core tool for the accelerated development of professional football in Portugal."
Earlier in January, the Portuguese government began preparing legislation to centralise the process for clubs, with Portugal's Secretary of State for Youth and Sports, João Paulo Rebelo suggesting that reshaping the rights sales model would make for a 'much more competitive championship.
FPF President, Fernando Gomes, explained: "We are very pleased to formalise with Liga Portugal an agreement that aims to conclude, by the 2027-28 season, the centralisation of television rights.
"The sustainability and development of national football as a whole are closely linked to this negotiation. It seems to us that this is a sign of the irrevocable will of the FPF and the league to complete this process and work together to come up with better solutions for national football."
At present, Primeira Liga clubs distribute their own rights packages and all but one of the top tier clubs are partnered with Sport TV.
"The signing of this Memorandum of Understanding is a decisive step in the path of growth and sustainability of Portuguese football and proof of the strategic alignment between Liga Portugal and the Portuguese Football Federation in relation to the models of commercialisation for broadcast rights in Portugal," added Pedro Proença, President of LPFP.
Benfica is the exception, which has an agreement in place with telecommunications company NOS and the club also shows matches on its own in-house channel, Benfica TV. As Benfica's deal with the firm does not expire until 2027, the LP and FPF's agreement cannot come into effect until 2027/28.