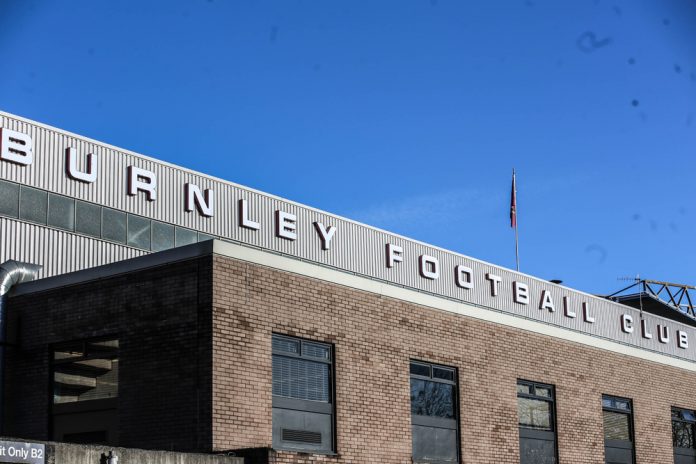 Premier League club Burnley is seeking a replacement sponsor to take over the side's current contract with LoveBet, according to a report by The Athletic.
The subscription-based sports site suggested that Burnley is 'exploring new options', with agents in Asia being approached 'with the opportunity to sponsor Burnley's shirts for the rest of the current season', as well as the 2021/22 campaign.
The Clarets penned a three-year deal with LoveBet at the start of last season, with the contract estimated to be worth around £7.5 million a year. The Asian brand's logo appears on the front and left sleeve of the players' shirts under the terms of the agreement.
Earlier in January, the Clarets' new Chairman, Alan Pace, assured supporters that he would review the club's sponsorship agreement with LoveBet.
The American investor said on Twitter: "I can promise it will be reviewed as part of the overall commercial strategy for the club."
In a separate tweet, responding to a supporter, he added: "There may be some historic contractual obligations, but it's an issue I'll be reviewing with my team for the long-term."
At the beginning of 2020, top flight rivals Everton terminated its contract with gaming brand SportPesa, two years early, following a review of the Premier League club's commercial strategy. The Toffees confirmed e-commerce business Cazoo as the replacement main sponsor.
The Athletic's sources revealed that LoveBet has struggled to mitigate the financial impacts of the coronavirus crisis, with the Asian market hit hard by the pandemic, and the firm's website is no longer in use in China.
With the 2005 Gambling Act review ongoing, it was reported last week that Prime Minister Boris Johnson is 'likely' to support a ban on gambling industry shirt sponsorships.