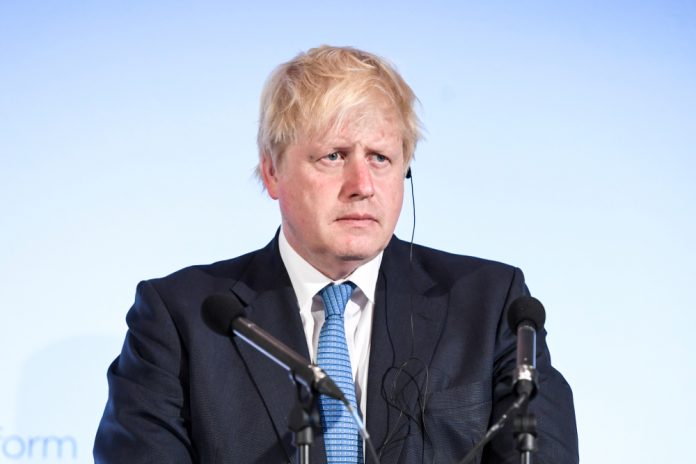 Prime Minister Boris Johnson will likely support a ban on gambling industry shirt sponsorships across football, according to a report by The Daily Telegraph.
Citing sources 'close to Downing Street', the Telegraph stated that Johnson's senior cabinet are determined to press ahead with drastic reforms to UK gambling, placing a specific emphasis on the sector's relationship with football.
Despite its apparent support, the government is conscious of the impact and timing of a sponsorship ban on football, which would leave a '£110million-a-year dent' on Premier League and Championship club accounts.
Last Autumn, English Football League (EFL) leadership wrote to DCMS stating that lower league football clubs were on a 'financial knife-edge dealing with the consequences of COVID-19 pandemic'.
The EFL supported changes to betting's relationship with football but warned the government not to follow European counterparts in imposing a blanket ban on football sponsorships. 
Supporting betting sponsorships, the EFL highlighted the response to social responsibility concerns by operators, in which league sponsor Sky Bet had donated 70% of its matchday inventory to promote safer gambling and education of compulsive behaviours.
Last year, Brigid Simmonds, Chair of the Betting and Gaming Council (BGC), emphasised that there is a 'perception issue' surrounding sports clubs' agreements with gambling brands. Simmonds suggested that together, sports and betting operators can have a positive impact.
A ban on shirt sponsorships by gambling brands has been pitched as a certain outcome, as the mandate carries cross-party and 'two-thirds of public support', according to campaigners.
Labour MP Carolyn Harris, Chair of the All-Party Parliamentary Group on Gambling Harms, stated that she was confident that a sponsorship ban would be one of the 'common-sense outcomes' of the review. 
The PM's senior cabinet has maintained that all gambling sector reforms 'will be led by the evidence' presented by DCMS' ongoing review, which triggered its consultation phase last December.
The government's 2021 agenda will see DCMS publish its 'white paper' of recommendations for the UK gambling sector by late summer or autumn.
A further option of imposing a 'sports rights levy' to be paid by betting operators to governing bodies has been 'informally discussed' as the government recognises that advertising curbs will raise funding concerns from professional sports. 
Previous attempts at building up such rights have fallen foul of European laws, but some of those doors could well be reopened following Brexit.
Maintaining a close relationship with PM Johnson, the Daily Telegraph stated that the Prime Minister would take an active role in how UK gambling's future laws and standards will be reshaped.