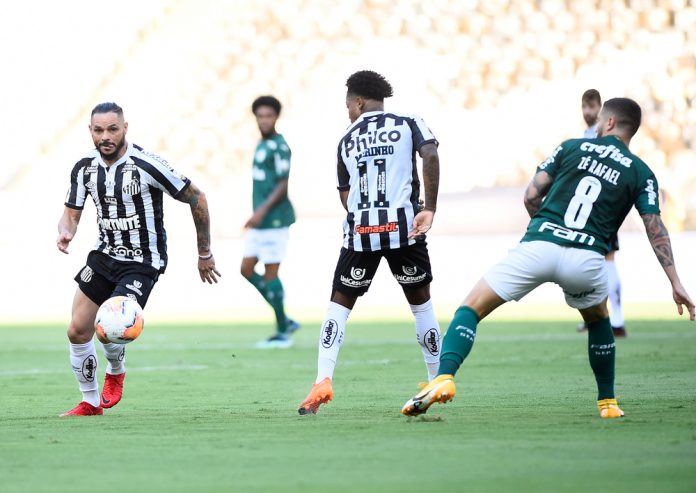 Brasileiro Série A club Santos FC has become the latest professional sports team to join Dafabet's portfolio of sponsors.
Running until 31 December 2021, the agreement will see Dafabet's branding appear on the team's shoulder blades during all matches, enhancing its marketing activities in Brazil and the wider LatAm region.
"For Santos FC, it is a matter of pride to settle this partnership, with a serious company that already has a connection with football," said Santos FC President, Andres Rueda.
"It was another bet that worked for Peixe and that we are sure will be a success in our shirt. We hope that the strength of Santos FC will also generate good results for Dafabet and our fans will welcome our new sponsor very well."
The sponsorship arrangement was initiated on 18 May during Santos FC's Libertadores Cup clash against The Strongest on 18 May in Bolivia.
John Cruces, Head of Sponsorships at Dafabet, added: "We're very proud to be partnering with Santos, the club is obviously one of the most famous teams in Brazil, plus also worldwide known such is their tradition and fan base. We believe the partnership will help us grow in the LATAM region and we look forward to working together."
"Dafabet is one of the biggest online betting companies in the world, so it feels like the perfect match to be partnering with the greatest Brazilian in the world," said Kasper Trier, Head of Marketing Brazil and Latam at Dafabet.
Eight-time Brasileiro Série A champions Santos FC joins Dafabet's extensive list of professional sports clients, including the Spanish top-flight LaLiga club Cádiz FC, as well as the Durham, Sussex and Warwickshire County Cricket teams.
The operator also recently struck a deal with the World Pool Masters, representing its third agreement with the Matchroom-owned competition, following the 2017 and 2019 events.
"We will work hard to build a good relationship with the passionate Santos fans, giving them the best odds, offers and promotions. We will look forward to sharing many great moments at the most famous Vila in the world."