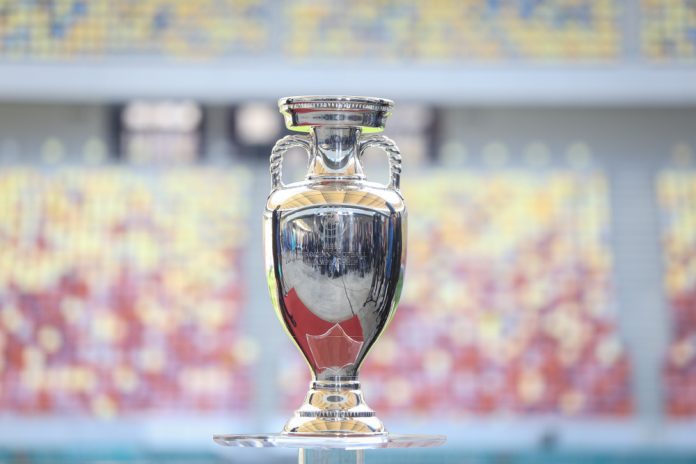 Mobile video app and social media platform TikTok has been named the Global Sponsor of the upcoming UEFA Euro 2020 tournament.
Through the partnership, the app intends to cement its reputation as a platform for football fans to share their passion for the sport.
Furthermore, TikTok aims to provide a social media service where fans can follow football content creators, share football content and create their own moments, reactions and celebrations throughout the tournament. The football hashtag on the app currently has over 70 billion views.
"We are delighted to welcome TikTok as a UEFA EURO partner, a company that has become one of the most talked about digital entertainment platforms within the last year", said Guy-Laurent Epstein, Marketing Director of UEFA
"Over the coming months, we are really looking forward to working closely with TikTok in order to provide fans globally, with a unique and innovative UEFA EURO experience, which will give them the opportunity to connect and share their passion around one of the world's premier sporting events."
As part of its role as Global Sponsor, TikTok will launch a range of fan engagement features such as AR effects, Hashtag Challenges, TikTok LIVEs and Sounds.
Furthermore, the app will gain access to UEFA's library of assets and archives to develop engaging and innovative content for football supporters.
UEFA will also launch an official TikTok account to provide followers of the tournament with exclusive behind-the-scenes content as well as current and historic footage.
Finally, the app will gain brand exposure around UEFA Euro 2020 live match programming across all broadcast channels throughout Europe.
Rich Waterworth, General Manager UK & EU at TikTok said: "TikTok is fast becoming a place where people can enjoy a new type of experience for the beautiful game, as more and more football organisations, teams and players jump on our platform to engage directly with fans. 
"We're delighted to be partnering with UEFA EURO 2020, one of the world's biggest sporting events, bringing the spirit and passion of this tournament to its fans on TikTok. 
"Our community loves to celebrate sport in creative ways, and I can't wait to see how they engage with all the unmissable content we expect for the UEFA EURO 2020."
The partnership marks the first time a digital entertainment platform has sponsored a major international tournament for UEFA.
UEFA Euro 2020 will take place between 11 June and 11 July, hosted by 12 different cities throughout the continent, with the final due to be held at London's Wembley Stadium.
There were calls for this model to be scrapped due to the ongoing pandemic, but tournament organisers have insisted that the multicity plan will go ahead.