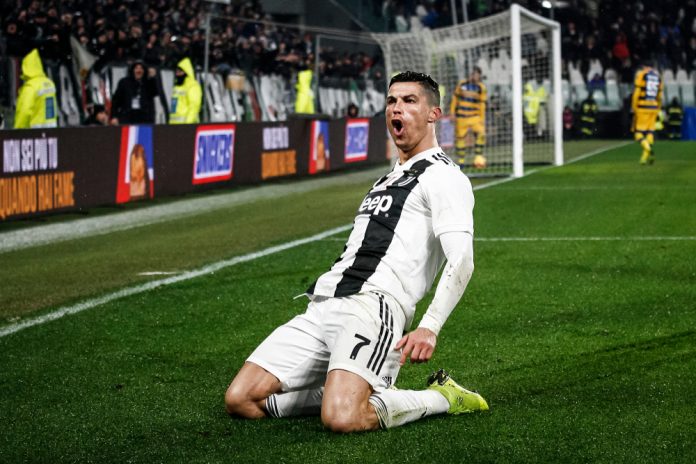 Juventus has collaborated with the Serie A club's official betting partner and gambling operator Parimatch on a new campaign which features a handful of the Italian side's top stars.
Juventus squad members Arthur Melo, Luiz Da Silva Danilo, Alvaro Morata, Cristiano Ronaldo, and Wojciech Szczesny all make cameos in the video, which depicts the players performing trick shots and pulling off spectacular saves.
The 36-time Italian top flight winners named Parimatch as Juventus' official betting partner in September last year, in a deal which promised to produce 'unparalleled entertainment experiences that resonate and inspire'.
Kateryna Amirkhamova, CCO at Parimatch, commented: "This new collaboration between Juventus and Parimatch is an excellent example of a campaign being created under extreme quarantine restrictions.
"Despite this, we tried to convey each player's emotions and charisma in the shades of our brand. I believe that Juventus and Parimatch make a great team, and the video encapsulates the synergy of our raw energies and power perfectly."
The short film – produced with Ukrainian production house Electric Sheep Film –  'aims to increase brand awareness' among Juventus supporters, bringing the Parimatch brand 'closer to the audience', whilst also marking the transition into the online era.
"For the last six months, we have been watching the partnership of two strong brands providing great entertainment to millions of fans all over the world," explained Ivan Liashenko, CMO at Parimatch.
"Step by step, we are strengthening our partnership and are delighted to see the explosive cocktail created by the complementing energies of Juventus and Parimatch. The connection of outstanding football players representing one of the strongest clubs in the world with Parimatch's energy and boldness is truly a sight to be seen."
In addition to Juventus, Parimatch maintains brand ambassador deals with a range of sports clubs and figures, including MMA fighter Conor McGregor, Premier League teams Leicester City and Everton and the Spanish La Liga, and also serves as an official betting partner of the UFC in the CIS region.