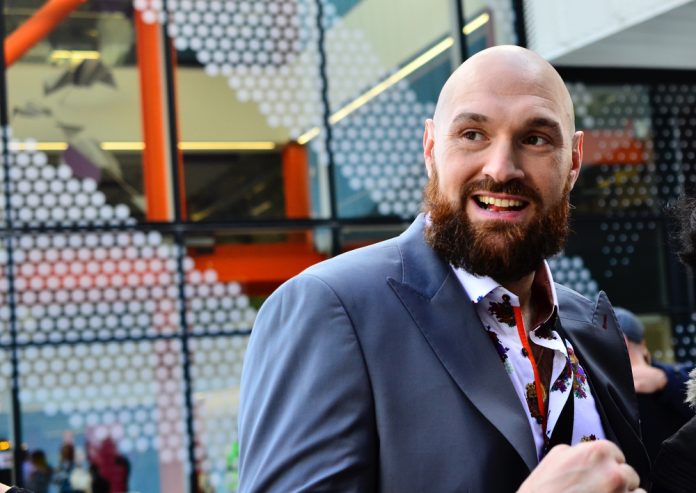 US-based boxing promotion Top Rank has filled its newly created vacancy of Chief Revenue Officer, appointing industry veteran Brian Kelly.
In his new role at Top Rank – the promotion behind British WBC heavyweight champion Tyson Fury and American WBO welterweight champion Terrance Crawford – Kelly will be primarily responsible for forging strategic corporate partnerships.
"Brian is a seasoned brand expert who will play a vital role in the company's sponsorships, advertising, and revenue streams," said Top Rank President, Todd duBoef. 
"His addition is indicative of Top Rank's new direction, which will integrate the boxing and content worlds with calculated brand collaborations."
One of Top Rank's most significant ongoing arrangements is with subscription television network ESPN, broadcasting professional boxing bouts in over 150 countries.
Under the terms of the latest contract renewal in 2018, ESPN and Top Rank will continue to collaborate until 2025, broadcasting 54 events per year in addition to studio content and archive content of classic fights.
The decision to extend the arrangement, which has been in place in some form since the 1980s, followed a series of ratings successes. Most notably, the clash between Manny Pacquiao and Jeff Horn in July 2017 generated an average audience of 3.1 million and a peak of 4.4 million viewers, representing the highest rated boxing draw on cable television since 2006 and on ESPN since 1995.
"Top Rank has long been boxing's most innovative and forward-thinking promotional firm, and I am truly excited for the opportunity to help expand their corporate footprint," Kelly added. 
"Top Rank on ESPN has ushered boxing back into the mainstream consciousness, and with a calculated go-to-market strategy, Top Rank will be well-positioned for future growth."
2021 could prove to be a hugely significant year for both the sport of boxing and Top Rank, as well as rival promotion Matchroom Boxing, as event organisers look to secure a heavyweight unification bout between Tyson Fury and WBA, WBO and IBF champion Anthony Joshua.