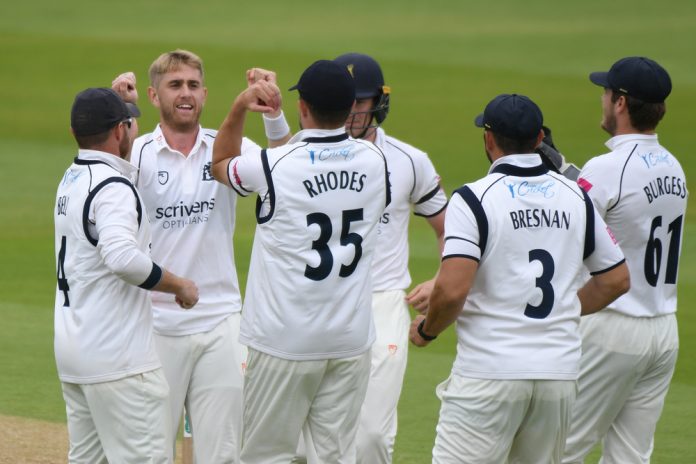 Online sports betting operator Dafabet has expanded its portfolio of sports partners to include Warwickshire County Cricket Club.
Under the terms of the three-year deal, the Philippines-based firm will benefit from branding and advertising across the Edgbaston Stadium in Birmingham, home to Twenty20, County Championship and One Day International matches.
As the exclusive betting partner of Warwickshire CCC, Dafabet will collaborate with the team on the development of digital content for live streaming of Twenty20 matches, and will also provide support to the Edgbaston Foundation's charitable and local community initiatives.
"We started working with Dafabet on commercial branding opportunities in 2020 and, with a further 21-day programme of major match cricket secured over the next three years, it's great to extend this into a commercial partnership," said Ben Seifas, Commercial Partnerships Manager at Warwickshire CCC.
Dafabet already maintains an extensive list of sports sponsors, including the county cricket teams of Durham and Sussex – both of which have won three county championships – as well as maintaining a strong presence in the football space.
Norwich City of the EFL Championship formed a 'record breaking partnership' with the operator in 2019, shortly after a five-year extension agreement with Scottish Premiership giants Celtic as part of a joint initiative with Philippines-based charity the Tuloy Foundation.
The firm has also launched a number of fan engagement videos in cooperation with Premier League club Burnley FC, featuring captain Ben Mee and players Nick Pope and Charlie Taylor, who answered Clarets supporters questions about the team.
Additionally, the company is a regional sponsor of the EuroLeague and EuroCup basketball tournaments in Asia – its debut sponsorship arrangement in the sport – as part of a deal covering the remainder of the 2020/21 season.