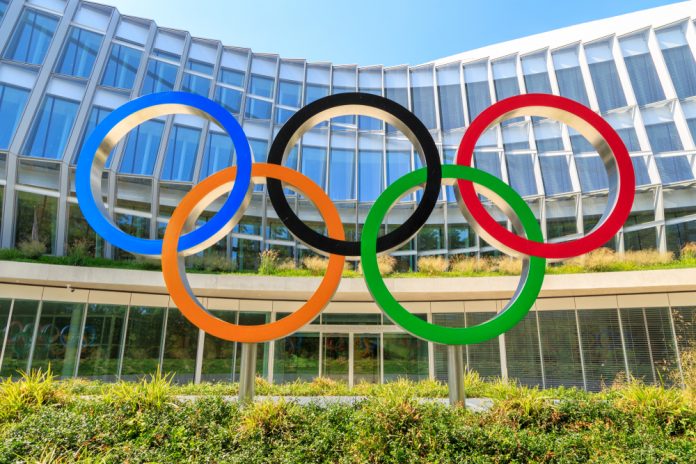 The International Olympic Committee (IOC) has partnered with five international sports federations (IF) and game publishers to launch the Olympic Virtual Series (OVS).
Initial federations to sign up to the OVS include the World Baseball Softball Confederation, the Union Cycliste Internationale (UCI), World Rowing, World Sailing and the International Automobile Federation (FIA).
Meanwhile, DreamHack Sports Games will market and produce the event, which is scheduled to take place between 13 May to 23 June ahead of the delayed 2020 Tokyo Olympic Games, and featuring virtual sports and esports across baseball, cycling, rowing, sailing, and motorsport.
"The Olympic Virtual Series is a new, unique Olympic digital experience that aims to grow direct engagement with new audiences in the field of virtual sports," explained IOC President Thomas Bach. Its conception is in line with Olympic Agenda 2020+5 and the IOC's Digital Strategy. It encourages sports participation and promotes the Olympic values, with a special focus on youth."
Titles already confirmed to be in use for the event include eBaseball Powerful Pro Baseball 2020, Zwift, Virtual Regatta, and Gran Turismo.
The IOC also noted that the OVS will mobilise virtual sport and engage new Olympic audiences, whilst encouraging the development of physical and non-physical forms of sports in conjunction with the new Olympic Agenda, which was approved in March by the organisation.
David Lappartient, Chair of the IOC's Esports and Gaming Liaison Group (ELG), and President of the UCI, added: "On behalf of the ELG, as well as the UCI, I am delighted to be involved in the launch of the first-ever Olympic Virtual Series.
"A number of IFs have well established virtual sports initiatives; and thanks to the cooperation between the IOC, the IFs and the publishers, the OVS is an exciting step forward for the virtual sports world and the Olympic Movement."
The statement added that FIFA, the International Basketball Federation (FIBA), the International Tennis Federation (ITF) and World Taekwondo have 'confirmed their excitement and commitment to exploring inclusion in future editions of the OVS'.
Each of the five federations will manage its corresponding event, with fans able to follow the action on the Olympic Channel.