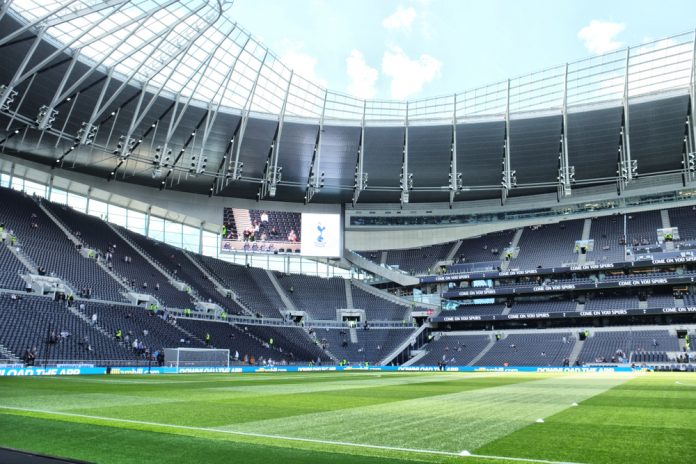 Stadiums of the 12 clubs which signed up to the controversial European Super League (ESL) could be shunned as host venues of the upcoming 2020 European Championships by UEFA, according to reports.
Despite the 'big six' Premier League teams abandoning the breakaway league, clubs could forfeit the hire fee paid to them by UEFA for staging fixtures, with the organisation said to be reluctant 'to line the pockets' of the clubs involved.
The Tottenham Hotspur Stadium, which had been under consideration as potential host ground, now appears to have scuppered any chance of playing a part in the tournament, although the club apologised for the 'anxiety and upset' it had caused.
Bilbao and Dublin's hosting status is still at risk due to uncertainty surrounding whether the respective local governments will allow spectators to watch fixtures. Seville has been suggested as a replacement for Bilbao and it has also been reported that 'it would still come as a surprise' if Munich dropped out.
The reports also added that UEFA favours using existing venues where possible as new stadiums would need to be 'dressed' with the Euro 2020 signage and branding.
UEFA's executive committee will make a final decision on the host venues at a meeting on 23 April.
Serie A duo AC Milan and Inter Milan, along with La Liga's Atletico Madrid have now also pulled out of the plans, with just Real Madrid and FC Barcelona remaining, although Real President, Florentino Perez, insisted that plans were not yet 'dead'.
La Liga President, Javier Tebas, explained that proposals had 'dissolved like a lump of sugar' and clubs should instead be thinking about how they can manage their expenses, as opposed to generating more revenue.
"This isn't a problem of revenue, these clubs need to reduce their expenses," he noted. "We don't need to keep increasing earnings so that players can have seven Ferraris instead of six. 
"If we give them [more] revenues, instead of earning big money they earn even more money. Maybe these clubs should control their expenses more than their revenues.
"I don't think it's a matter of satisfying them with more revenues. My position would always be that the problem is they should control their expenses more and the wealth should be divided up into more clubs in more countries. Otherwise it just makes the whole thing absurd."