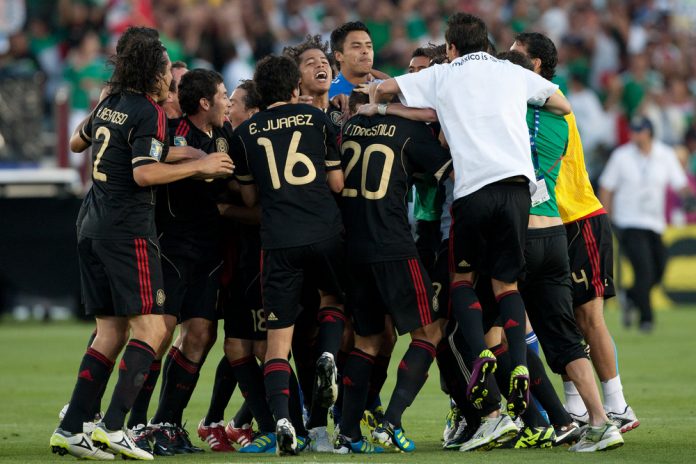 Betcris has announced a number of initiatives to activate the online betting operator's sponsorship of the Mexican national team at this year's CONCACAF Gold Cup.
Ahead of the return of the tournament, which kicks off on 10 July, Betcris will offer a range of wagers including moneyline bets, parlays and more.
With Mexico touted as one of the tournament's firm favourites, Betcris will carry all of the action, with 'special incentives' in place for fans of the team.
"As official sponsors of the Mexico national team we are proud to come to this tournament supporting one of the favorite teams to win," said Randall Aguilar, Head of Sponsorships for Betcris.
"We are confident that the Mexican National Team will give us matches full of emotion, and we will celebrate a new championship with the Betcris family."
Furthermore, Betcris and the Mexican Football Federation (FMF) have collaborated on a new product – 'The Forecaster' – which will be published prior to each Gold Cup fixture, giving fans the opportunity to present their own forecasts for each match, as well as a chance to win an official jersey.
In previous appearances of The Forecaster, the videos often incorporate commentary and forecasts by sports celebrities, including Ronaldinho and John Sutcliffe.
In addition to the coverage and The Forecaster, Betcris will also be offering a 'once-in-a-lifetime' opportunity, sending one Mexican customer and a companion to watch the country's first three matches, with all expenses paid.