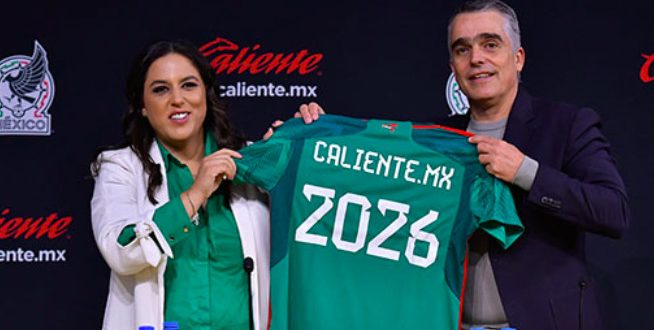 Calipay-owned Caliente.mx has become a 'key commercial partner' of Mexican football after the brand signed its biggest sponsorship deal yet.
The partnership was announced at a press conference held at the Mexican Football Federation's (FMF) headquarters in Toluca, where it became clear that Caliente.mx will support Mexico's national football team for the next four years.
Fernanda Sáinz, Commercial and Marketing Director of Caliente.mx, said: "We are extremely happy to make this dream come true of finally being the official sponsor of the Mexico National Team at the perfect time because in 2026 we play at home and Caliente.mx is the local brand of Mexico; what better opportunity to start this four-year sponsorship construction."
Besides being the team's first betting partner, by signing with El Tricolor Caliente joins the ranks of Adidas, Coca-Cola, AT&T and insurance provider Banorte in preparation for the 2026 World Cup that will be jointly hosted by Mexico, the US and Canada.
José Romano, General Sales Director of the FMF, added: "The alliance with Caliente.mx will allow us to work so that our unwavering fans have the best experiences from now on and towards the North American World Cup in 2026.
"Let's celebrate together this relationship that, without a doubt, will be very productive for both of us."