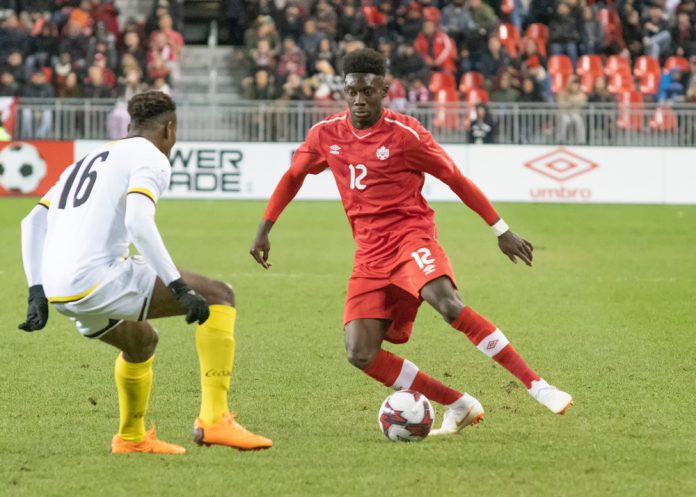 Canada Soccer has struck a long-term, multichannel retail partnership with Fanatics, a specialist in licensed sports merchandise.
Under the terms of the deal, Fanatics will launch and operate the governing body for the sport in Canada's new standalone e-commerce and mobile platform, as well as operate on-site retail at Canada Soccer's men's and women's national team matches throughout the country.
Fans will have access to a new technology-laced e-commerce platform which is powered by Fanatics' Cloud Commerce Platform. This online destination will provide fans with a best-in-class shopping experience, featuring hi-resolution product displays, frictionless checkout and the quickest access to new product offerings.
"We are incredibly proud to introduce our new retail partnership with Fanatics," said Peter Montopoli, Canada Soccer General Secretary. "As an innovative global leader in sports retail, we are confident that Fanatics is the right partner to deliver a top-class shopping experience to the passionate fans of Canada Soccer's national teams from coast-to-coast-to-coast.
"We believe this relationship represents a key building block as we continue to deliver on our commitment to grow and develop the sport across our country and provide a key platform for our fans to support the national teams on the world's biggest stages."
Supporters of the national team will have access to the widest assortment of merchandise ever available, including replica Nike kits for stars such as Christine Sinclair and Alphonso Davies.
Furthermore, the online shopping destination will also give fans a new opportunity to customise their own kits with the Canada Soccer-owned 'Power' font recently previewed by both the men's and women's national teams.
"There has never been a better time to be a soccer fan in Canada and to support our national teams," added Dr Nick Bontis, Canada Soccer President.
"With the FIFA World Cup 2026 set to be co-hosted in Canada, Mexico and the United States, Canada Soccer Nation continues to grow and the opportunity for players, coaches, referees and volunteers to wear #CanadaRed with pride will reach every province and territory with this exciting new offering at CanadaSoccerStore.com."
In addition to Canada Soccer, Fanatics holds partnerships with Major League Soccer (MLS), the Mexican Football Federation, and CONCACAF Gold Cup, among other national teams.