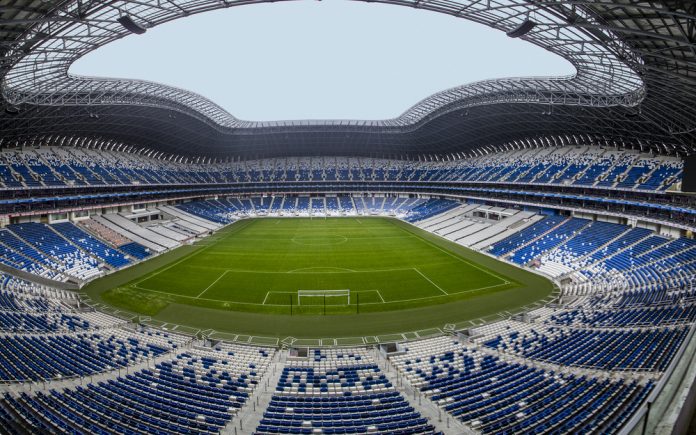 Mexican MX League team Monterrey Rayados Football Club has penned a four-year expanded sponsorship deal with Codere.
Raising its category to main sponsor and its classification from official sponsor' to official betting partner of the club, the agreement permits the group to display its logo on the front of the team's shirts – the new version of which were presented before a recent friendly against Guadalajara, which Monterrey won 1-0.
In addition to the front-of shirt placement, the brand also says that it will occupy 'a prominent place in the club's stadium', via the 'Codere Suite' and other 'highly visible' areas of the venue.
Alberto Telias, Chief Marketing Officer of Codere Online, said: "We are convinced that this long-term alliance between both companies will allow us to grow together and achieve important goals. We could not have found a better travel companion in our expansion journey in Mexico than the Rayados de Monterrey Football Club."
Furthermore, Codere has also launched an advertising campaign that will be broadcast on television, radio and digital media through different social networks, which is designed to connect with both the followers of the team and its sports betting customers.
During the coming months, numerous activations will be available for fans and Codere customers, including access to the stadium, invitations to matches and VIP plans.
According to Pedro Esquivel, Executive Vice-President of Monterrey, the deal marks 'a new stage that will undoubtedly boost the team, its supporters and football and sports fans'.
He explained: "The presentation of the new jersey kicks off a stage of optimism and enthusiasm to face the next season of the Mexican League."
Codere's omnichannel gaming portfolio in the country included (prior to COVID-19 related temporary closings) 95 gaming halls, 93 sports betting shops and nearly 21,500 gaming machines, in addition to its online gaming platform, codere.mx, which offers sports betting and casino games.
Carlos Sabanza, Codere's Sponsorship Manager, added: "Our deal with one of the main Liga MX clubs on top of maintaining our agreement with Real Madrid CF, as official betting partner, since 2016, allows us to continue expanding our international brand and achieving our ambition to be the leading company in the Spanish-speaking sports betting and gaming market."