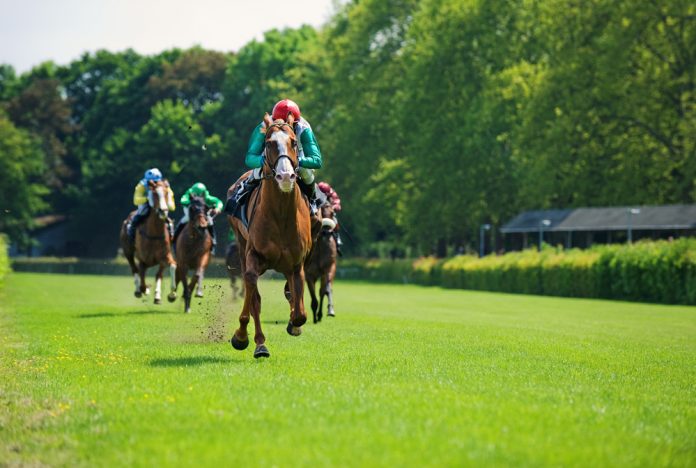 Sky Sports Racing has unveiled its 'stellar' on-screen talent line-up for the inaugural team-based series, the Racing League.
An anchor team of Alex Hammond, Josh Apiafi and Leonna Mayor will be joined by special guest presenters to provide 'unique insight' including David Lloyd, Michael Holding and Rosie Tapner.
The brand new Racing League – which will be broadcast live and exclusive on Sky Sports Racing with new-look graphics and production innovations – takes place over six Thursday evenings starting on 29 July at Newcastle.
The Racing League aims to bring 'innovation to the sport' in the form of a points and team-based competition worth £2 million in prize money.
Rob Dakin, Director of Sky Sports Racing, commented: "We are really excited about how we can reflect the ground-breaking format of the Racing League series.
"Sky Sports is the perfect place to do it and while the racing coverage itself will be familiar to our viewers, everything else around it will say this is something different. We have some very exciting presentation talent to welcome alongside Alex and some of our regular team."
The Sky Sports Racing presentation team will be on site at Newcastle, Doncaster, Lingfield and Windsor with unique access to jockeys, trainers and racing managers to help convey all the tactics, rivalries and drama from inside the twelve team camps.
Each team will battle it out to win valuable points earned down to tenth place in every race and a tilt at the £150,000 series winning team prize.
"It's a huge thrill for us to work with the talent that Sky Sports Racing has at its disposal," added Oli Harris, Chief Marketing Officer, Racing League.
"In Alex, Josh and Leonna we have three people that represent what Racing League is all about. David Lloyd and Michael Holding are legends of the sporting world and add something to our coverage that no one else could, and in Rosie we have one of the best young crossover talents out there. I'm confident the fans are going to really enjoy the show."
In addition, racecards, league tables, replays and team blogs will be part of comprehensive digital coverage on attheraces.com and skysports.com/racing.