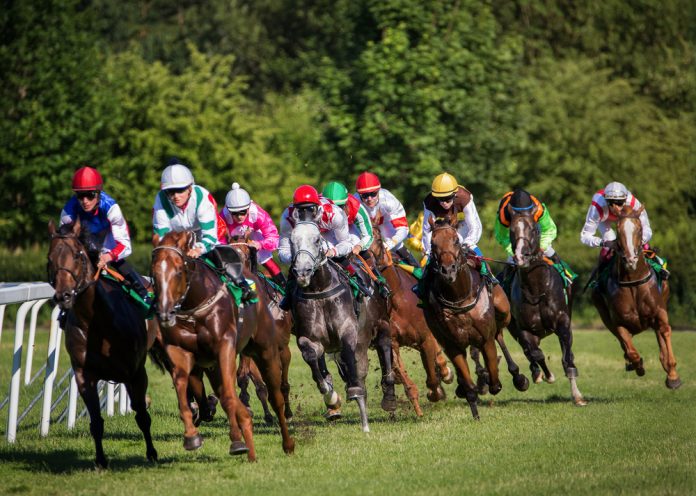 Sky Sports Racing has picked up the 'Best in Sports Media' prize at the Sport Business Awards this week, with judges praising how the broadcaster has been able to adapt and overcome the challenges posed by the pandemic.
The pay-television channel, which was re-launched on 1 January last year, pipped Liverpool FC, DAZN, Formula E, Goodwood Festival of Speed and Derby County FC to the coveted accolade, which were all nominated for the category.
A panel of 30 judges, including Chairman of Sport England, Nick Bitel, noted that Sky Sports Racing had managed to 'elevate their extensive coverage of the sport' along with 'successfully attracting new viewers and increased advertising revenue in what was a transformative year for racing fans' in spite of the COVID-19 crisis.
"We're absolutely thrilled to receive this prestigious award which is testament to the team's hard work. We are delighted with the level of coverage we've managed to achieve since last year's launch," Rob Dakin, Head of Racing, Sky Sports Racing said.
"There are so many elements that have contributed to the channel's evolution but some notable production additions would be the super slo-mo cameras locked over the finish line at every track, a commitment to have at least one presenter on site at every UK fixture and creating a purpose-built studio at Sky."
Sky Sports Racing is accessible in 14 million cable and satellite homes and carries over 700 UK fixtures, from grassroots to blue riband events, along with exclusive coverage of international race meetings.
The channel, which succeeded 'At The Races' as a joint venture between Sky Group and the Arena Racing Company, has enlisted respected presenters and analysts such as Alex Hammond, Freddy Tylicki and Jamie Lynch since its inception to boost viewership.
Dakin continued: "The team have also made a concerted effort to bring fans closer to the sport through technology. We've had some great feedback on innovations such as the Sky Pad touchscreen analysis and our efforts to integrate more section timing data across both flat and jumps. Our focus is to improve further still and to continue giving this great sport the coverage it deserves."
Last year, the award was presented Formula E TV (FETV), with BBC Sport coming in second and Derby's Rams TV taking the bronze prize.