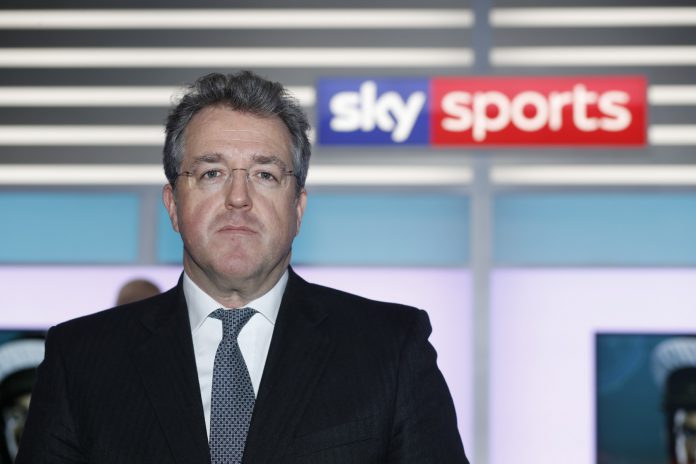 As Sky Sports Racing nears the completion of its first full year we spoke to Matthew Imi, Chief Executive of At The Races, about how the broadcaster has transformed racing coverage, as well as what is ahead for next year. 
InsiderSport: Can you tell us more about how Sky has evolved coverage and increased engagement in racing since its formation?
Matthew Imi: We are very pleased with the level of coverage we've managed to achieve with Sky Sports Racing and we will continually look to improve. We've introduced additional cameras on course including super slo-mos and locked off cameras over the finish. We believe on site reporting is an essential part of high-quality production and so we ensure at least one presenter at every UK fixture that we cover, something never committed to before by a dedicated horse racing channel.
We've launched a purpose-built studio at Sky and amazing new graphics as you'd expect from a Sky Sports channel. We've added innovations such as Sky Pad touchscreen analysis and integrated more sectional timing data. Our broadcast team has also evolved. We've maintained the core group of tremendously talented presenters and analysts, while making some key additions such as Alex Hammond, Freddy Tylicki and Jamie Lynch.
It's all about bringing our viewers closer to the action, providing them with genuine insight and delivering coverage that is entertaining as well as informative. Early feedback from viewers has been very positive citing the improved insight and access to the on-track action, particularly with regards to allowing more time for our presenters to deliver analysis and reporting.
We've also secured some significant rights deals to coincide with the launch of Sky Sports Racing. Ascot, Chester and Bangor-on-Dee all joined early in 2019 bringing live coverage from Royal Ascot, the King George and the Boodles Chester May Festival to the channel. Our international coverage has included the Kentucky Derby, Pegasus Cup, Breeders' Cup and Melbourne Cup as well as our regular, exclusive broadcast of French racing and Hong Kong racing.
InsiderSport: How integral is international coverage when it comes to providing round the clock coverage to Sky viewers?
Matthew Imi: Our international rights portfolio spans the globe from Australia and Hong Kong to the West Coast of America so we do provide live coverage effectively 24 hours a day. But it's not about wall to wall racing, we schedule carefully so as not to compromise the quality of our output and ensure that the biggest events are given the attention they deserve.
InsiderSport: What methods do you take to build a narrative and ensure international racing is engaging for UK viewers?
Matthew Imi: We use experts in their respective fields – Laurent Barbarin has worked very well in our French racing coverage as a regular guest in the studio as has Peter Fornatale for US racing. We also work with familiar faces on site such as James Reveley and Felix de Giles who are directly involved in French racing but demonstrate the close links to our own UK industry and can speak with appeal and sensitivity to our audience.
We invest in features and interviews as a good way of getting behind the stories and personalities of international racing and we send our own talent out to the biggest events such as the Prix de l'Arc and Breeders' Cup. Digital is also a critical space for building a narrative behind international events and engaging audiences over time. We follow the Breeders' Cup Challenge series across the year, we link events, follow horses and engage with trainers and other connections across social media which all helps breed familiarity.
InsiderSport: What role can broadcasting play in expanding the audience of racing and bring it to new demographics?
Matthew Imi: Sky Sports Racing has broad reach across TV and digital platforms and we focus on being entertaining as well as informative. But there is also a real opportunity with Sky Sports and Sky Sports News. Sky Sports' digital platforms typically reach 30m users each month.
We've had promos for our racecourses go out during live Premier League and Test Match cricket broadcasts on Sky Sports, we've seen live links and reporting on Sky Sports News and our ambassador Hollie Doyle has featured on the weekly SportsWomen show. We know we must tell racing's stories in the best possible light with outstanding production and insightful analysis. We're constantly trying to hone the balance of welcoming and holding onto newcomers while also delivering the kind of coverage that our long-term viewers have come to expect.
InsiderSport: Can you tell us anymore about the innovations Sky plans on bringing to racing coverage in 2020?
Matthew Imi: We're going to try and develop our sectional timing data product further and are also looking at creating some pre- and post- race analysis tools.  We'll continue to improve our race coverage through positive incremental changes across the next twelve months and are always looking at applying whatever innovations in technology we can.