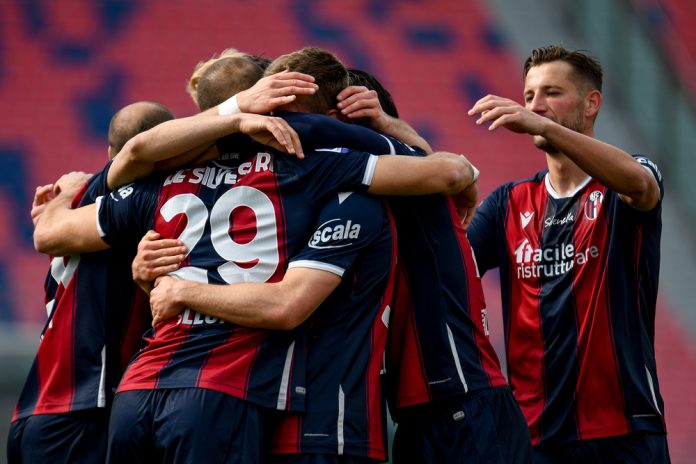 Bologna FC 1909, in partnership with Chiliz, has announced that it will launch a $BFC Fan Token on the Socios.com app.
The new $BFC token grants I Rossoblu fans 'unprecedented access' to the club, alongside engagement opportunities for token holders which will include the chance to vote on initiatives by taking part in interactive polls that will run on the Socios app.
Christoph Winterling, Commercial and Marketing Director of Bologna FC, commented: "We are very proud to announce this partnership with Socios. This agreement confirms the growth and appeal of the Bologna brand globally and our will to continue expanding.
"As a club, we are always very attentive and proactive towards new technologies and innovation. Together with Socios, we intend to offer new opportunities to our fan base around the world to interact in an innovative and creative way with our team."
Additionally, the collaboration promises that fans will be able to play against each other in games, competitions and quizzes, competing in global leaderboards and earning real-life and digital club-related accolades, benefits and experiences.
"We are delighted to welcome Bologna FC, a club with rich sporting tradition and one of the founding members of Serie A, to our growing roster of partners," added Alexandre Dreyfus, CEO of Chiliz and Socios. "We look forward to working together to create lots of new opportunities for their local and global fanbase.
"I encourage all Bologna FC fans to keep an eye on the club and Socios's social media channels so they don't miss the opportunity to join our global digital community of sports fans who, through Fan Tokens and the Socios app, are discovering the perks of being more than fans."
Furthemore, the partnership allows these fans to access 'exclusive content' and experience Socios's geo-location, augmented reality feature named Token Hunt.
"Bologna FC is our fifth Serie A partner and we will be adding many more in this and other top competitions worldwide in the coming months as we consolidate Socios as the leading Fan Engagement platform for the world's biggest sporting organisations," Dreyfus added.
Bologna follows the trend of sporting organisations launching fan tokens on Socios site, with the ITF launching its Cup Final Token last week, which came shortly after La Liga, The Caribbean Premier League, the National Basketball Association and various Premier League teams such as Everton and Arsenal.